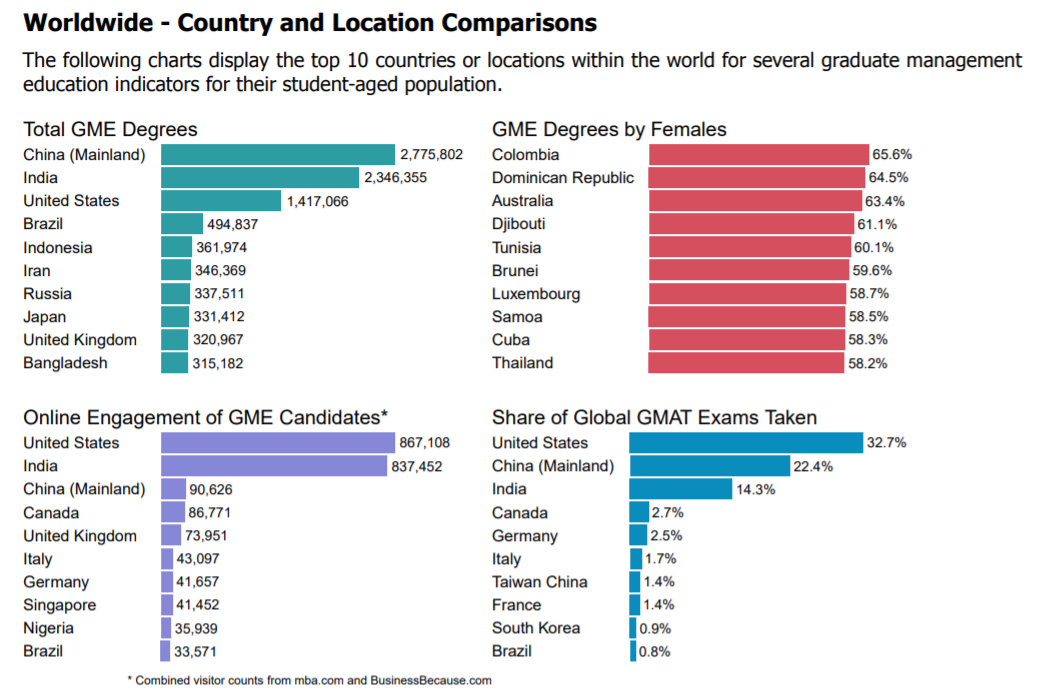 In reflecting on the many conversations I've had on the important topic of diversity and business school, I've come to realize that although diversity is a priority for our industry as a whole, how that diversity is defined or prioritized differs in different regions of the world. I've also been asked time and time again- "are we in graduate management education (GME) making progress? How do we know?" Without a benchmark, this is difficult.
To begin exploring these questions, GMAC embarked on a research journey with the aim of creating a lens to better understand representation within the diverse pipeline for graduate management education worldwide.
The results of our research effort is a first-ever global study of diversity in graduate management education, The Global Diversity of Talent – Attainment and Representation. This report is designed to aid the industry in understanding diversity and representation in the GME pipeline today and to inform analysis, strategic planning, and decision-making for the classrooms of tomorrow.
It is a rich report providing a global overview, seven regional outlooks, and separate reports for the 175 countries that have 600 or more people in the student-aged population of 20 to 34 who have attained a master's degree in the subject of business, administration, or law. It also examines the representation of women globally and underrepresented groups in the United States.