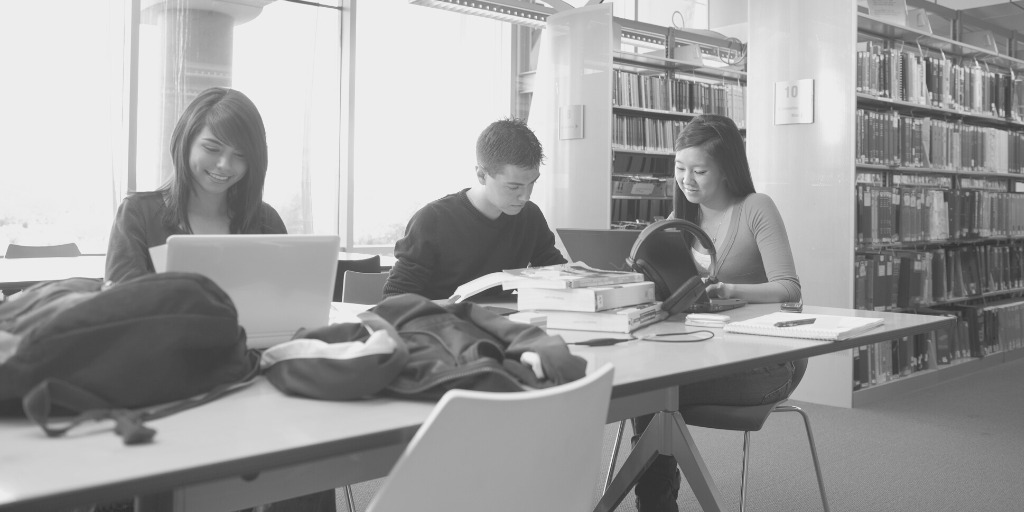 Working in graduate management education (GME), odds are you're busy, and you may not always have the time to stay up-to-date on the latest news and insights that can help you in your work.
Sound familiar? Well then, this listicle is for you. We're going to count down the top five pieces of content from GMAC Research this year that you may have missed.
1. GMAC Prospective Students Survey
For more than a decade, the GMAC Prospective Students Survey has provided the world's graduate business schools with critical insights into the decision-making processes of people currently considering applying to a graduate management education (GME) program. Its questions—covering a diverse range of topics that impact prospective students' application and enrollment decisions—provide school professionals with timely, relevant, and reliable market intelligence to inform how they engage with candidates to build their incoming classes.
This year's summary report, published in April, explores how prospective students' preferences have shifted during the COVID-19 pandemic. For the first time this year, we also provide school leaders with a Deans Summary that concisely highlights the report's key themes and insights.
But wait, there's more! As I discussed in this blog post, perhaps the most powerful free GMAC Research tool you may not be using is the GMAC Prospective Students Survey – 2022 Interactive Report. As a school professional from a GMAT-accepting institution with a gmac.com login, you have access to this incredibly powerful interactive tool that allows you to examine question-level data from the survey and gather specific insights targeted to your program, region, and/or target populations.
More of a listener than a reader? Access the recording and slides from our Prospective Students Survey webinar.
2. Infographic: The Path to Business School
All business school candidates are unique, but leveraging the data from the GMAC Prospective Students Survey, we've uncovered useful insights about how younger and older candidates differ in their decision-making processes and other aspects of their journey to business school.
The 2022 Path to Business School infographic shows the candidates' decision-making process across all ages and provides helpful insight into what resources are being used the most when a candidate is making the important decision of selecting their management program.
This infographic shares data points and insights about the candidate journey to business school and discusses how candidate research and decision-making behaviors vary by age among candidates currently in the graduate business school pipeline.
3. Corporate Recruiters Survey
Our Corporate Recruiters Survey provides the world's graduate business schools and employers with data and insights to understand current trends in hiring, compensation, skill demand, and perceptions of MBA and business master's graduates. This year's summary report, published in June, explores the state of employer demand for graduate business school talent in the context of the COVID-19 pandemic and includes responses from nearly 1,000 corporate recruiters and staffing firms around the world.
In a hurry? Get the cliff notes version in the Deans Summary.
Did you know that overall, 92 percent of corporate recruiters say they expect to hire newly minted MBAs this year, as do 95 percent of staffing firms? That's right, and on top of that, 87 percent of corporate recruiters said they are either highly confident (36%) or confident (52%) in the ability of business schools to prepare students to be successful in their organizations.
Listen to me discuss the report's findings with three subject matter experts representing the U.S., Europe, and Asia-Pacific in the webinar recording.
4. Understanding the Non-Business Undergraduate Prospective Student
Is your business school trying to diversify the mix of students in your classrooms? Most are. A key dimension to diversity that often doesn't get enough discussion is candidates with academic backgrounds outside of business and economics.
As we outlined in our recent research brief, titled "Understanding the Non-Business Undergraduate Prospective Student," our data show that there are some key differences between non-business undergrads and their business studies counterparts. To best appeal to competitive candidates, business school recruiters should take note of the differences. Gain additional insights in this blog post.
5. The Rise of STEM-Certified Graduate Business Programs in the United States
Few trends have been as impactful on U.S. GME over the past several years as The Rise of STEM-Certified Graduate Business Programs.
In our research brief, we provide data and analysis on the supply and demand for STEM-certified graduate management education programs at US business schools, and discuss why in today's competitive international talent landscape, it's critical that US business school leaders understand these trends as a part of their efforts to maintain the relevance and attractiveness of their programs—not only to international candidates themselves, but also to the employers that may want to hire these candidates. Read more in this blog post.
Want to be in the loop on all the latest from GMAC Research? Subscribe to email updates to GMAC Advisor, the official blog of the Graduate Management Admission Council.