Findings from the GMAC snapshot survey of prospective students who are considering business master's programs show that the journeys of domestic and international candidates vary in the context of pandemic-induced uncertainty. This suggests that business schools need to design data-informed strategies to balance growth in applications with the quality and diversity of enrolled students.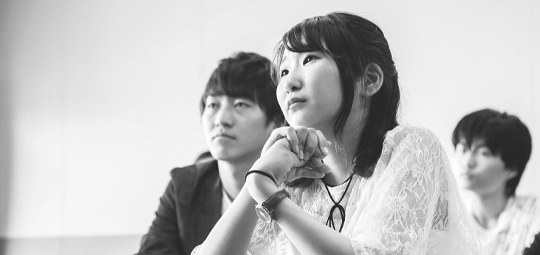 The supply of business master's programs has grown over the last decade. These programs serve a distinct type of younger, pre-experience candidates compared to post-experience MBA programs. In Testing Year 2019, four out of five (81%) of GMAT scores received by business master's programs were sent by candidates younger than 25 years of age.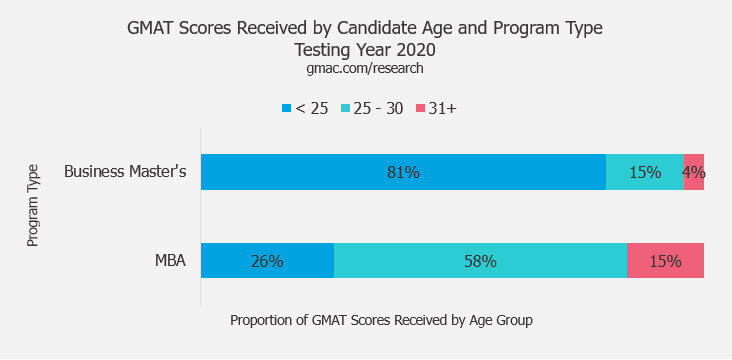 In terms of demand, the 2020 Application Trends Survey shows that 43 percent of business master's programs reported growth of over 20 percent in applications. However, more business master's programs reported an increase in applications from domestic candidates (68%) than for international candidates (56%). Median deferrals rates for all business master's programs increased to reach 6 percent in 2020 compared to 2 percent in 2019. The global pandemic has reconfigured the enrollment funnel and resulted in lower yields.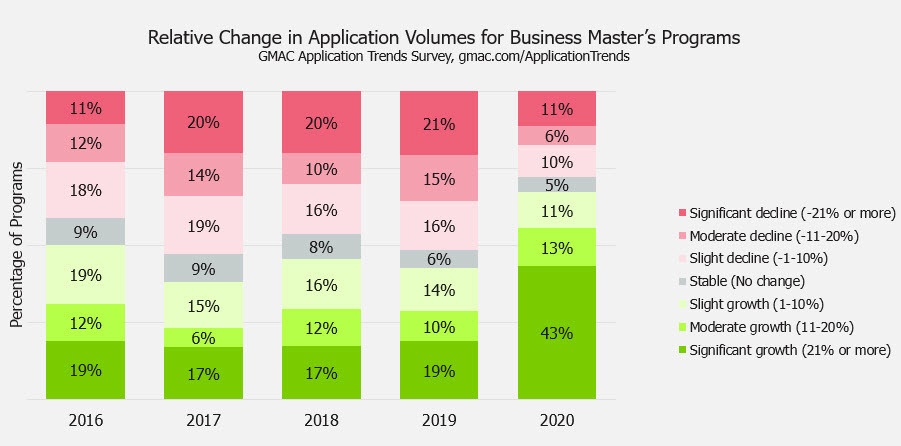 Looking at the decision-making journey of prospective students preferring to enroll in a business master's program in 2021, we noticed that 41 percent of international candidates are very or extremely concerned about the impact of COVID-19—compared with 27 percent of domestic candidates. The higher level of concern among international candidates is due to continued constraints regarding travel, visa, and safety issues.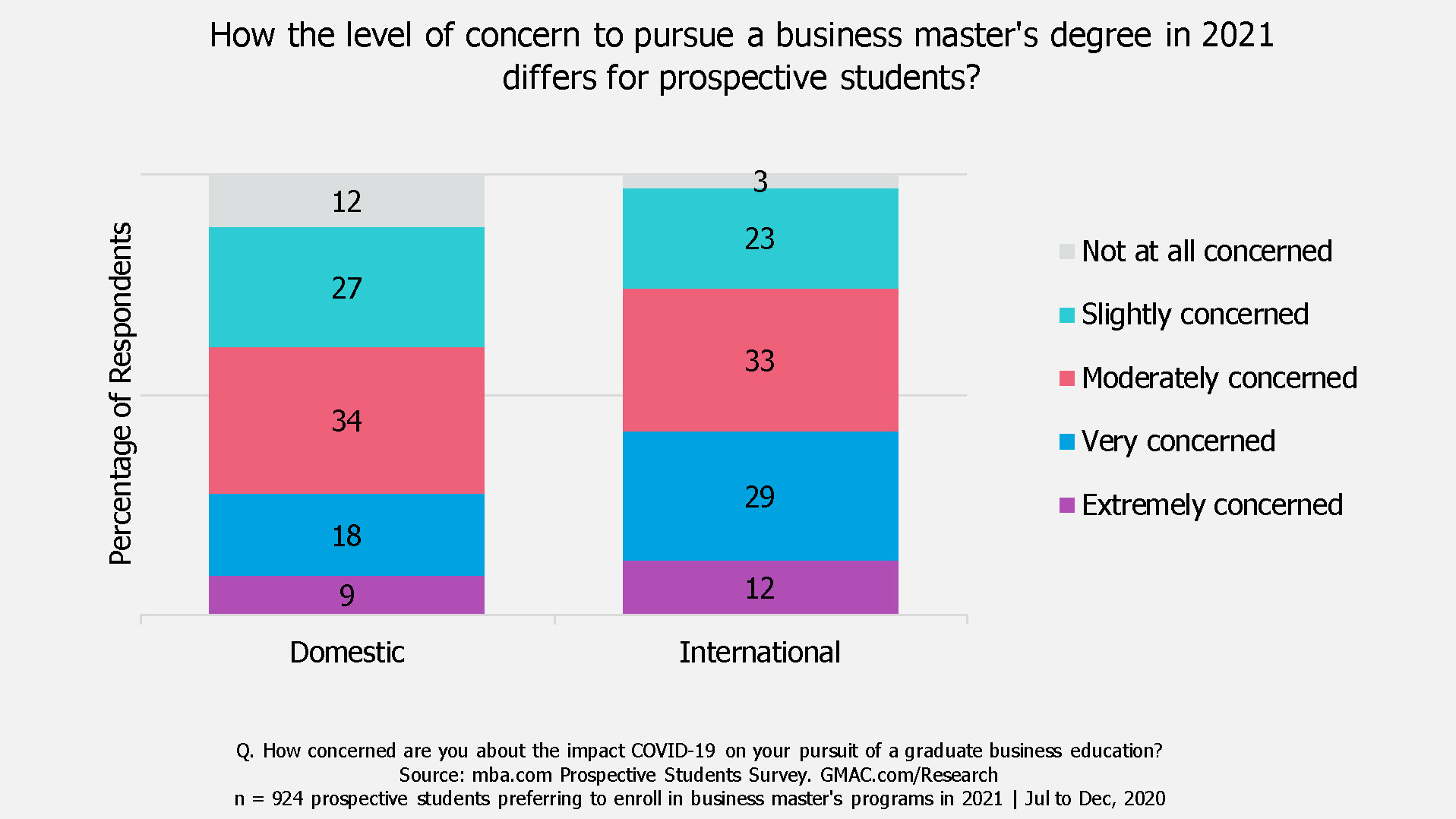 And yet, two out of three (68%) international candidates report that they are not changing their original plans. This suggests a higher level of expectation among international candidates that they will stay on course for in-person, global experiences. In contrast, domestic candidates are exhibiting more flexibility in their decision process as they consider online learning or explore alternatives closer to home.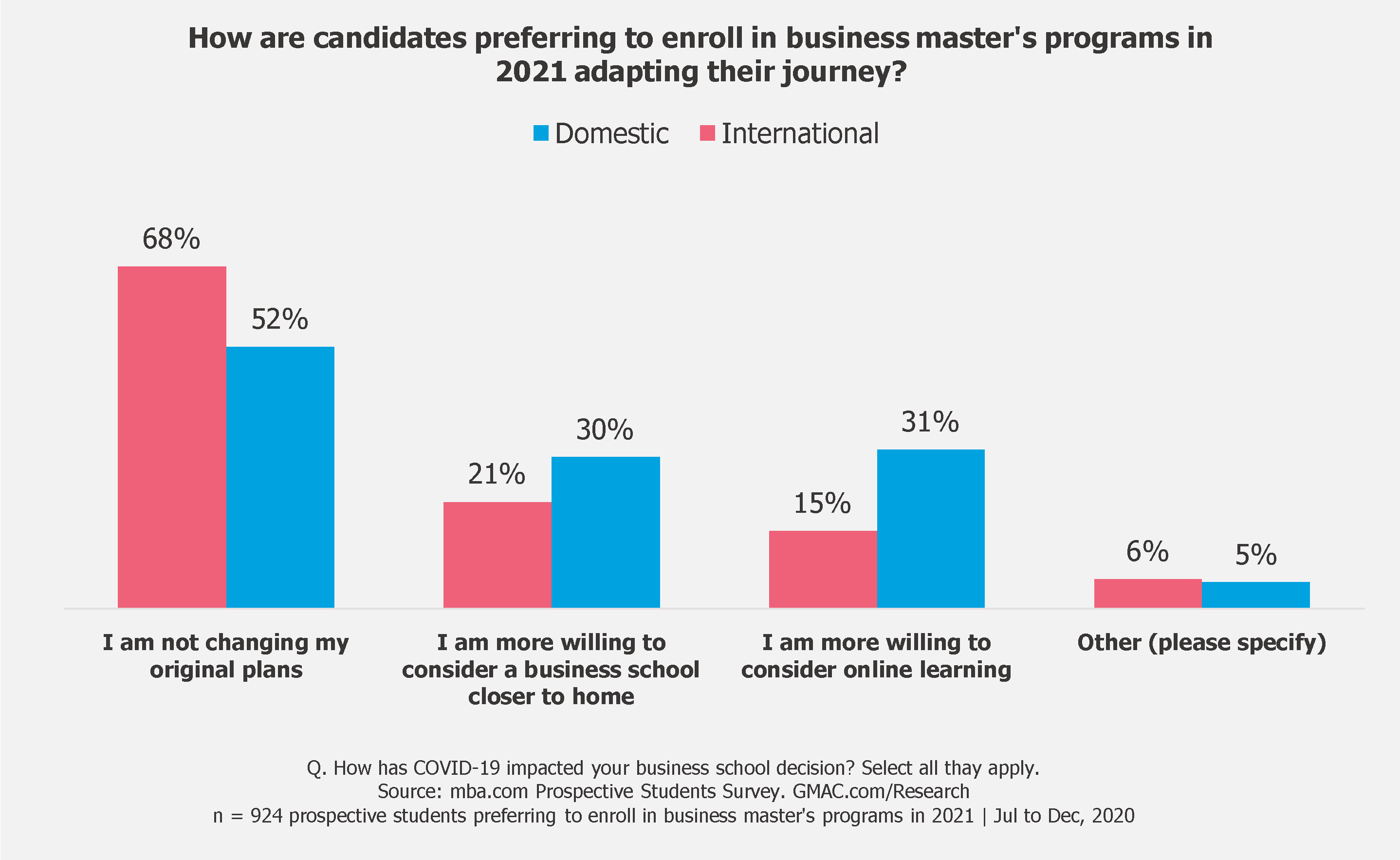 As the world of work and learning continues to transform with the adoption of remote technologies, prospective students' expectations may also be shifting. Survey snapshot data suggests that the candidates preferring to enroll in a business master's program in 2021 are open to completing part of the program through online learning. However, domestic candidates are willing to accept that a higher proportion of the program would be delivered online than international candidates. Domestic candidates are willing to accept upto 50 percent of their learning in online format as compared to 30 percent for international candidates.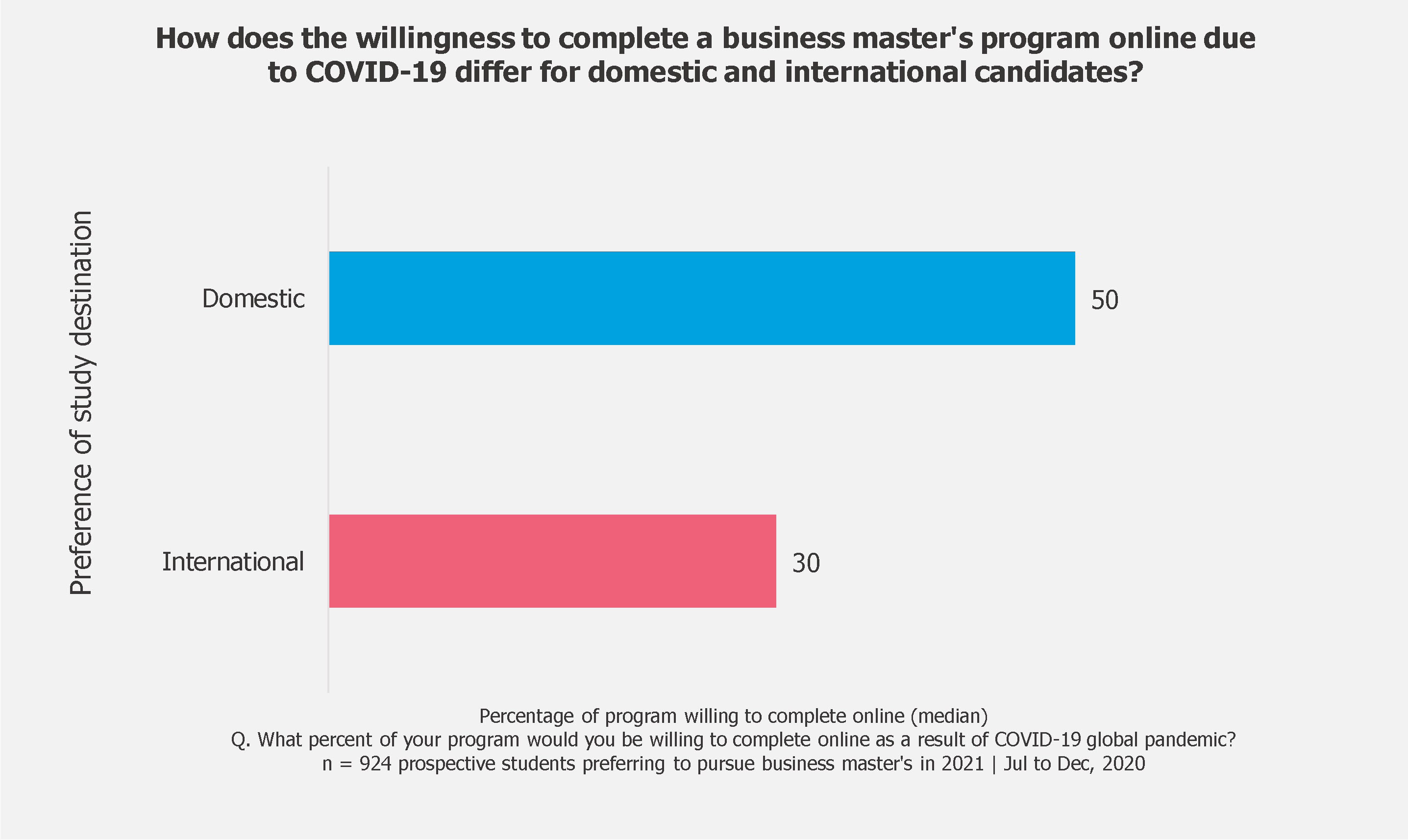 GMAC data of prospective students planning to enroll in a business master's program in 2021 shows that candidate journeys are evolving. Translating the demand for business master's programs into enrollment will require business schools to discover best-fit, diverse candidates and design data-informed strategies to grow the application volume and ensure the quality and diversity of enrolled students.
---
Related posts
The Future of Full-time MBA Programs
Shaping 2021 Enrollment Strategies
Reconfiguration of the Enrollment Funnel
---
Join us for the Virtual Master's Leadership Conference, GMAC's professional development event focused on program leadership and strategy for a business master's portfolio.
---
About the Survey
The analysis reported in this blog is based on 924 responses collected through the mba.com Prospective Students Survey between July and December 2020. This data is filtered for candidates indicating their preference to enroll in 2021 for a business master's program. A total of 271 domestic and 653 international candidates responded to the survey. In this analysis, international candidates are defined by their preference for a study destination outside their country of citizenship. For example, a German citizen planning to study in the UK would be considered an international candidate. Likewise, a German citizen planning to study in Germany would be defined as a domestic candidate. These findings reflect the users visiting mba.com and should be interpreted with caution in the rapidly evolving context of COVID-19.
***