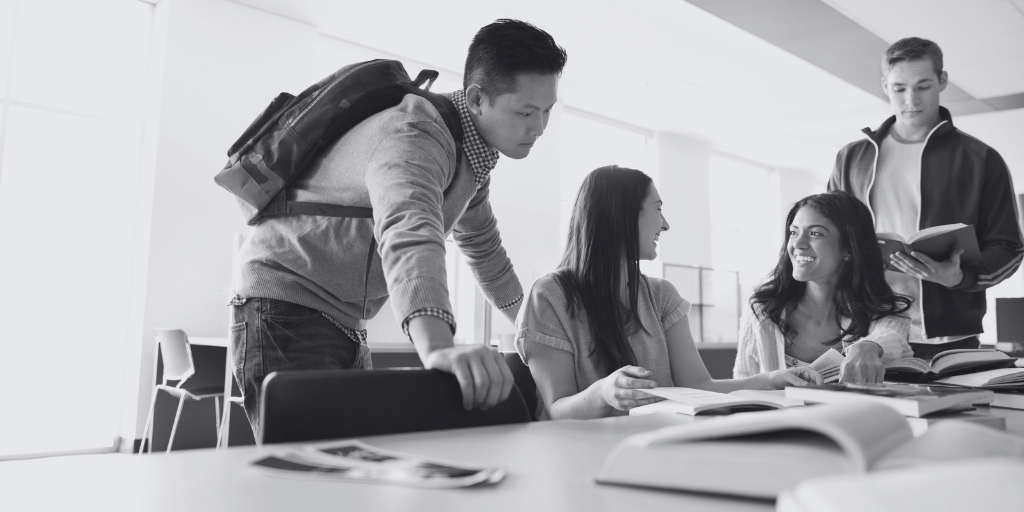 Like in previous years, nearly all current graduate business school students and recent alumni report satisfaction with their graduate management education (GME) experience. New GMAC research shows why.
The annual Enrolled Students Survey from the Graduate Management Admission Council (GMAC) provides the world's graduate business schools with data and insights to understand current trends in student and recent graduates' evaluations and outcomes of their graduate management education (GME).
This year's summary data report explores respondent views on their overall GME experience, job search, career goals and progression, and compensation.
The results are based on responses collected between May and July of 2023 from 661 enrolled students and recent alumni representing nearly 200 business schools across 36 countries. The full findings are available in the summary data report.
Consistent with previous sentiment, nearly all GME students and graduates are satisfied with their business school experience.
Ninety percent of GME students and recent alumni worldwide found their overall GME experience to be good, excellent, or outstanding, with satisfaction highest among students from Europe and North America. This is even higher than the previous two years of results, in which student satisfaction was above 80 percent as policy and classroom restrictions eased following the peak of the COVID-19 pandemic.
In 2023, respondents were most impressed by their programs' faculty, curricula, admissions processes, and program management offices, with more than 90 percent of students and recent alumni rating these components as good, excellent, or outstanding.
Though still quite satisfied overall, 80 percent of enrolled students and recent alumni rated their alumni services favorably—the lowest rating among program components that also included careers, student services, and cohort quality. When asked about ways to improve alumni services, respondents indicated programs could host events in a wider variety of cities and improve their alumni database and event quality.
There is also a disparity in how international and domestic students perceive the quality of career services, with 90 percent of domestic students rating career services as "Good, Excellent, or Outstanding" compared to just 72 percent of international students. Respondents indicated career services could improve by providing more specific guidance for students figuring out their next steps and additional support to find internships and job opportunities.
GME students feel prepared to bring their interpersonal, communication, and leadership skills to the workplace.
Following their GME experience, the average student feels most prepared to exercise their leadership, business ethics, communication, and strategy skills at work. Candidates also feel adequately or very well prepared to utilize their decision-making and interpersonal capabilities.
According to GMAC's 2023 Corporate Recruiters Survey, employers agree these key abilities like communication, leadership, and strategy are currently among the most important skills for GME graduates—and most say their importance will continue to grow.
The widest gap between employer needs and graduates' perceived preparedness is perhaps in data analysis and interpretation. More than half of employers cite this as one of the most important skills of current GME graduates, and 70 percent of these employers say it will grow more important in the next five years. However, graduates on average feel the least equipped to analyze and interpret data among the surveyed skills (notably, 70 percent of enrolled students still feel adequately or very well prepared).
This general alignment between market demands and the skills students develop in graduate business school indicates GME programs continue to be on the right track with how they prepare their graduates for an ever-evolving workplace.
Women and international students report greater challenges in their job search following GME.
On average, students received one offer after applying to more than five positions, with greater challenge to secure employment for female and international students than for male and domestic students. In fact, women typically submitted twice as many applications as men and international students submitted three times as many applications as domestic students—but their search still yielded fewer offers compared to their counterparts, on average.
In their job search, students and alumni were most likely to leverage career and company websites, social media, and their personal and new-found GME networks. Success rates were highest via internship or work projects, headhunters or search firms, and professional or trade association meetings among the respondents who utilized those methods.
Overall, respondents indicated graduate business education helps students achieve their personal, professional, and financial goals. More than half of students reported graduate business education helped them switch industries or job functions, gain a promotion, enrich their life, and develop their potential—signaling the multifaceted ways students believe graduate business school can help improve their futures.
To learn more about our latest research findings, read the Enrolled Students Survey Report.