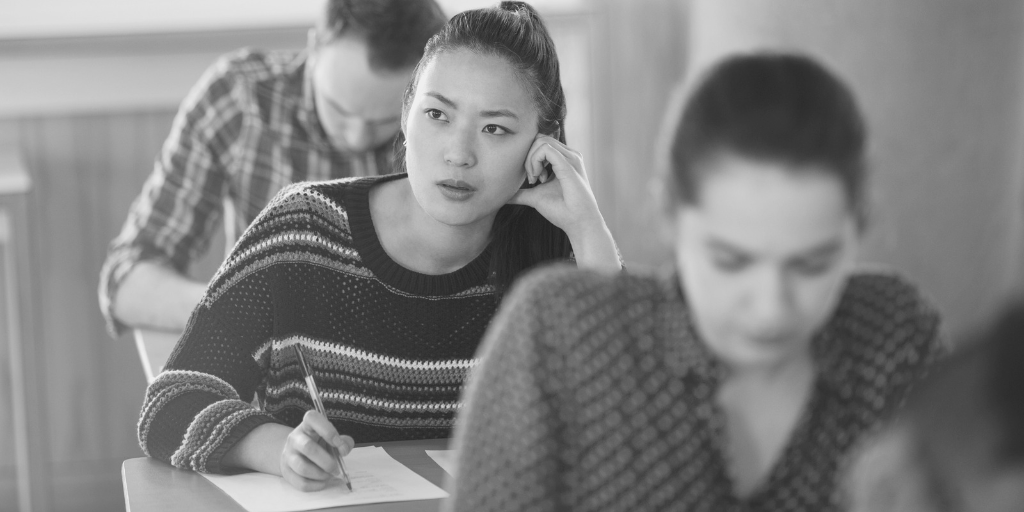 The GMASS Search Service™ (GMASS™) has gone from strength to strength in the last 12 months. 64,000 early-stage applicants have entered the system; 118,000 have completed profiles, and a further 62,000 have uploaded GMAT scores.
In our latest webinar, GMAC's Director of Client Success Paula McKay sat down with Christa Johnson-Perkins, Product Director of Marketing Solutions, to discuss new features in GMASS and how business schools can use them to find competitive candidates. Here are the key takeaways:
Changes to GMASS in 2022
There have been three key updates to how GMASS works in 2022, with the goal of making your candidate search faster, clearer, and more powerful.
Candidate group names have changed
GMASS originated as a simple database, containing the names of candidates who had taken the GMAT exam. These were known simply as "GMAT names", but over the years as the tool has evolved, it has become more complex.
The tool now captures a much broader global audience for whom the GMAT exam may – or may not – be a part of their journey.
To better serve the needs of these candidates and the business schools that will welcome them, we have updated the terminology used to refer to the three candidate groups in the GMASS system:
Early Prospects are now known as "Early Profiles"
These candidates have created a profile on MBA.com, but have not entered all of their details and have opted in to hearing from GME providers. While their journey stage is unknown, they are likely mid- to upper-funnel, looking for information about how to begin their GME journey.


Pre-test Names are now known as "Full Profiles"
These candidates have opted-in to hearing from GME providers and are likely in the consideration phase of their journey. They've provided more than just their basic information and are likely to be engaging with other content across GMAC Connect platforms. They are one of the most influenceable groups in the GMAC pool.


GMAT Names are now known as "Full Profiles with Scores"
These candidates are usually in the active application phase of their journey to business school. They have completed their GMAT exam and are likely to be sending their score out to schools imminently. You need to act fast if you want to sway their decisions.
We've launched all-new Premium Insights
Finally, and most importantly, we have begun to share candidate intelligence beyond the core data from candidates. In November, we launched the first two Premium Insights on candidates that provide more awareness of the Full Profiles with Scores. Now, when you are setting up a candidate search, you can search with two additional insights:
GMAC Recommendations
When a new candidate takes the GMAT exam, they are recommended a number of programs based on candidates like them who have similar preferences they have shared through their mba.com profile along with their performance on the exam. The GMAC Recommendations insight feature allows you to see which candidates have been recommended your program and reach out to them directly.


Scores Sent to My Competitors
See whether a candidate has sent a GMAT score to a similar program to yours. This similarity is gauged using "competitive groups", which are created every December based on organic decisions made by candidates. Now, if a candidate sends a GMAT score to a program that is similar to yours, this Premium Insight allows you to intervene and remind them of the unique value of your program. You can also focus exclusively on candidates who have sent scores to your competitive group and not to your program, as, for whatever reason (finances, prestige, logistics, etc.), they are considering programs like yours and have not reached out to you.
Due to the timely nature of these candidate behaviors, only insights generated in the last twelve months are made available in GMASS, so you can be sure that you are receiving information for only active candidates.
Best Practices for Recruitment with GMASS
Now that you know what's new, how can you use these updated features to your advantage when attracting competitive candidates? Here are Paula and Christa's top tips.
Set up a recurring search on Sundays
The candidates in the GMASS system are highly engaged, particularly when you're targeting Full Profiles with Scores. The best way to capitalize on the momentum of these leads is to set up a recurring search to make sure that you are reaching these candidates quickly.
Sunday is the best time to do this, as the algorithm that recommends programs to candidates runs each Friday. With the right recurring search, you could view up-to-date leads in your download file every Monday morning.
Ensure candidates with Premium Insights get the right message
You need to ensure that each candidate is getting the right message based on which Insight you receive about them.
For instance, for candidates who have sent scores to your competitors, your messaging should be much more urgent. Speak not just about why your program may be preferred, but specifically your differentiators against your direct competitors. The window of opportunity is closing on convincing these candidates to apply to your program, and if they have sent their GMAT score to your competitors but not to you, you need to act fast to change their perception of your program.
If you are able to segment leads in your CRM, you can download candidates with and without premium insights in the same search, and segment them in your own system. However, if you are not segmenting candidates in your CRM, Paula and Christa recommend setting up separate searches: one to download "insights only" candidates, and one to download those without.
Update your CRM map to process the extra information in the download file
It's essential that you update your CRM map to process this additional data, which will be included in additional columns in the download file. Neglect to do this and you could miss out on key insights, which will not make it into your system.
Get Started with GMASS Premium Insights
These changes are just the first of many enhancements being made to the GMASS system in the coming years, and Paula and Christa shared how you may use these initial premium insights to intervene more meaningfully in candidates' decision-making journeys (with more to come!).
To learn more about GMASS Premium Insights, visit our website or email the GMASS team to discuss how to make the tool work for your program.