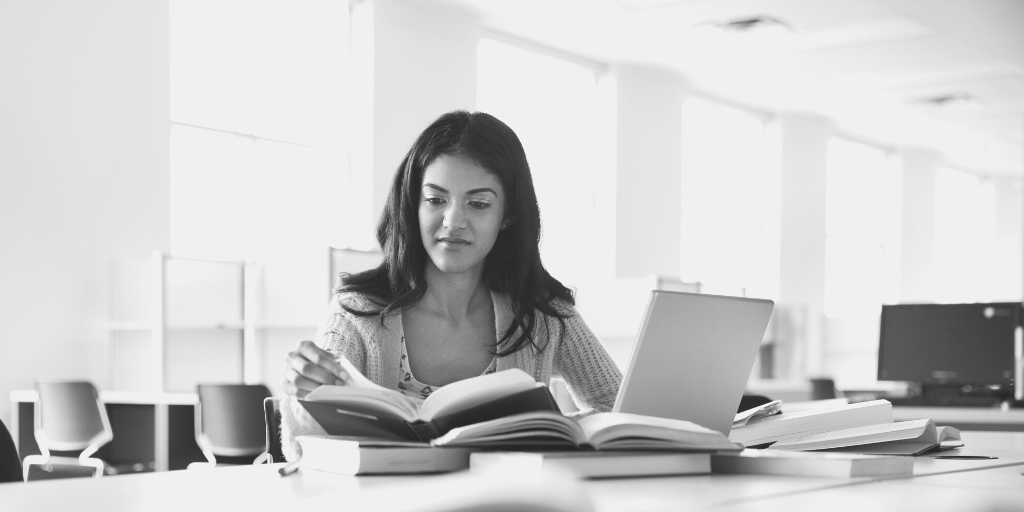 Schools in the world of graduate management education (GME) embraced hybrid learning as a transitory response to pandemic-induced disruptions. However, even as teaching has resumed in classrooms, interest in blended learning has persisted.
The GMAC Prospective Students Survey - 2022 Summary Report shows that 20 percent of respondents now prefer hybrid learning, as compared to 14 percent of respondents from the pre-pandemic period. Among professional MBA candidates specifically, preference for hybrid jumped from 30 to 44 percent.
Is hybrid MBA here to stay? This article examines the future of this pedagogical option, with insights from Leila Guerra, Vice Dean (Education), Imperial College Business School, and former GMAC Board Member.
New realities, new normal
Through the multiple pandemic waves, administrations of academic institutions remained concerned with on-campus health protocols, while striving to maintain continuity in education delivery. As classroom learning came to a screeching halt, school leaders resorted to remote and digital learning as an emergency response. In the context of MBA programs, 59 percent of learners shifted to the hybrid learning model, and 39 percent opted for online-only education. An MBA Roundtable report says, "nearly everyone in the in-person program cohort moved to hybrid or virtual ecosystems in the spring of 2020."
From the learners' perspective, 71 percent of students surveyed in a CarringtonCrisp and EFMD report said that institutions responded quickly to the pandemic, and 66 percent said they are leveraging online resources well to facilitate virtual learning. Thirty-one percent even said that online delivery "surprised" them, exceeding their expectations. As a positive fallout, 34 percent of students are now more likely to consider online learning in the future. Already, there are more online MBA learners than classroom students in the US.
The pandemic has enforced new realities, and the GME community has done well to infuse the new normal across learning archetypes to deal with these realities.
What makes hybrid MBA attractive?
There are several markers:
A hybrid MBA offers flexibility and convenience in terms of pace and place of learning. Hence, it suits a broader spectrum of learners – be it a full-time caretaker or a working professional.
Because of the relatively smaller class size and better student-teacher ratio during hybrid residencies, teaching, experiential and anecdotal learning, and knowledge-sharing outcomes are optimized.
Because students worldwide learn from home-based environments during the online part of the course delivery, they are not subject to emotional, mental, and psychological isolation and stress, as experienced by full-time international students – the "overlooked minority." As MBA schools strive to strengthen their presence in underserved regions, this is emerging as a significant advantage for the growing cohort of international hybrid MBA learners. Leila pointed out that the Imperial College Business School has a high 70 percent of international hybrid MBA learners, who are less impacted by the unsettling classroom and campus anxieties.
Since hybrid MBA is going places, the networking prospects for learners are becoming truly globalized.
The relative affordability of hybrid MBA is driving financial inclusion worldwide.
Hybrid MBA study is less prone to the negative fallouts of a teacher shortage – a perpetual problem that only burgeoned due to the pandemic.
Tech tailwinds for a resilient hybrid MBA model
Even with the above markers, the question lingers, will this solution gain sustainability and ultimately mainstream with the other delivery systems? These technological interventions can facilitate a golden hybrid harvest.
Digital tools
These consist mainly of audio-visual and textual elements that enhance hybrid learning. Some popular media are videos, podcasts, video conferencing, blogging and vlogging, gaming, messaging on social, academic, and related platforms, voice chatbots, and even data visualization tools.
Edtech
The edtech sector has proven to be a game-changer. A standout example is the e-learning portals. It was a high-growth sector even before the pandemic, with US$18.66 billion in investments in 2019. The pandemic provided strong tailwinds to funnel its dramatic growth; the business is predicted to scale to US$350 billion by 2025. Smart companies are now providing selective free education and utilizing it as a growth strategy. BYJU's, the world's most highly valued edtech platform, witnessed 200 percent growth leveraging this strategy. Vernacular apps, virtual tutoring, and collaboration software development reinforced edtech's strength.
With such significant contributions, edtech helped education survive the pandemic's knockout punch. To give a perspective, the Tancent K-12 Online School in China facilitated continuity in education to 730,000 students.
Noticing edtech's inherent strengths, business schools worldwide are readying to give permanency to these tech interventions. The Association of MBAs (AMBA) says 75 percent of business schools now use the virtual classroom, as against 51 percent in the end-2020, the pandemic's prime time. AMBA also says that 84 percent of business school leaders wish to retain the new technological platforms.
Web-based resources
In absence of classroom teaching during the pandemic, learners depended heavily on these resources for research, preparedness, and delivery. Blog articles, academic portals, digital publications, open access sources, e-libraries, education apps, and several other resources were tapped by stakeholders. Statista says there was a 1,087 percent increase in education app downloads in less than a pandemic fortnight between March 2 and 16, 2020.
Technology – the equalizer - Realizing that tech-empowered hybrid learning can soon be on par with the other delivery types, schools are engaging dedicated tech teams to maximize hybrid learners' user experiences across digital, virtual, and remote participation platforms. Shedding light on the futuristic developments underway, Leila shared a few examples:
Convergence of VR, AI, and ML – Soon, wearing VR glasses, an African MBA student will be able to visualize their White or Hispanic instructor as one of their own. This will reduce the cultural-social anxieties or biases, and facilitate friction-free, superior learning.
Data analytics – It will usher hybrid learning into an era of hyper-personalized and learning environment-specific pedagogies, curricula, and teaching methodologies.
Simulation models – They will guide stakeholders in better decision-making on course design, student-teacher interaction mechanisms, exam evaluation, and other critical matters.
These, and other radical tech innovations will ensure that hybrid MBA becomes a pedagogical mainstay in foreseeable future.
Summary
Facts, figures, and trends all favor the sustainability of hybrid GME beyond the pandemic. Business Because says, "blended learning is here to stay … over half of business school students (53 percent) would prefer a hybrid model." Given that edtech will be the prime vehicle of change, Wang Tao, Vice President of Tencent Cloud and Vice President of Tencent Education states, "online education will eventually become an integral component of school education."
With this predicament in place, stakeholders' binary concerns will now be, improving user (student) experiences across the hybrid MBA education pipeline, and scaling of engagement levels, as schools push for global outreach.