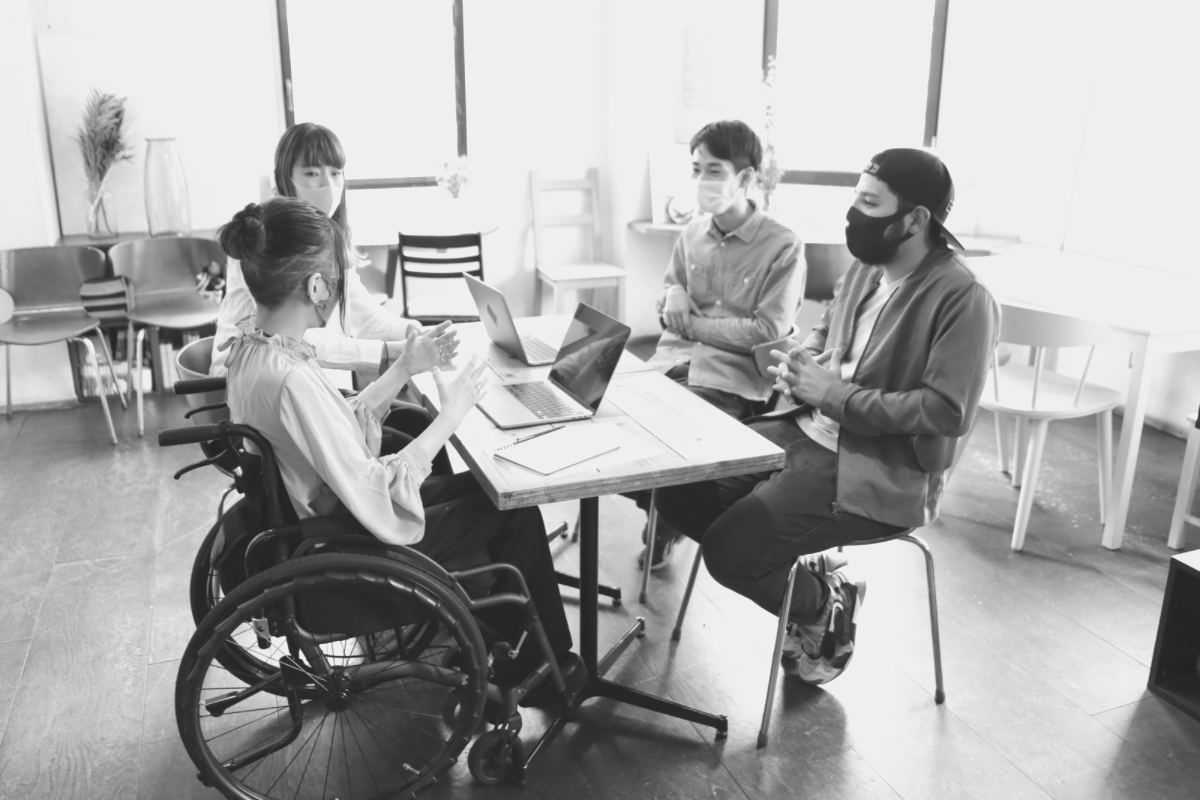 Diversity of all forms adds to the richness of the business school classroom experience, exposing students to peers with perspectives and lived experiences that differ from their own. A facet of diversity that has been historically under-discussed within graduate management education (GME) is students with disabilities. For business school leaders, as well as admissions and recruitment professionals, gaining a deeper understanding of the experiences candidates with disabilities face in GME is essential to elevating your class diversity.
Nearly half of surveyed prospective, current, and graduated MBA students with disabilities said that disability-related factors played a role in what business school and program they chose. These students highly value schools that demonstrate their support for students with disabilities and may choose to not apply to programs based on the accommodations provided, class sizes, unmet accessibility needs, and fear of stigmatization.
These findings come from the recently published State of Disability Inclusion in MBA Programs report by Access to Success, a Toronto-based not-for-profit organization that supports the development of future leaders with disabilities and accessibility technology.
A primary theme of the report is that many students encountered barriers in key areas of their MBA experience.
"…while business schools have made meaningful strides in fostering diversity and inclusion in their programs, little is known about the number and experiences of people with disabilities in MBA programs," writes Varun Chandak, President of Access to Success, in the foreword to the report. "The State of Disability Inclusion in MBA Programs report is an attempt to shed light on the experiences of a community that deserves more visibility within business schools."
In the State of Disability Inclusion survey, students were asked about six stages throughout their MBA journey: pre-admission, academic life, student life, in-program recruiting, overall MBA experience, and post-graduation experience. Students also shared recommendations to schools based on these categories.
GMAC partnered with Access to Success in helping promote survey participation to candidates, students, and alumni with disabilities.
Application Process
One area for improvement in the pre-admission step of the candidate journey is enhancing inclusivity in the application process. One-third of students surveyed in State of Disability Inclusion in MBA Programs said they had disability-related barriers during their application process. During the application process, 51 percent of students found they were not given an opportunity to disclose a disability. Consequentially, schools may not have an accurate understanding of how many students enrolled in or applying to their programs need disability support. Providing the opportunity for students to disclose disabilities can allow schools to share the support that's available to those students, as well as to address any stigmatization or discrimination in the front end of a student's GME journey.
Additionally, 22 percent of students said they encountered challenges with standardized testing. Since the launch of the GMAT online exam, GMAC has made enhancements in accommodation parity to align with offerings available in test centers. GMAC has also updated its self-service portal for those students who seek testing accommodations. Accommodations available for each GMAC assessment vary, but commonly requested accommodations include 50 or 100 percent additional time on the exam, extended rest breaks, a reader who can read items from the exam to the test taker, and the use of assistive technologies for the exam. Students who seek test-taking accommodations are also highly encouraged to include a brief personal narrative describing their own functional limitation and how it relates to any accommodation being requested. For GMAT accommodation requests, GMAC ensures timely decisions within 16-20 business days and has been able to adhere to these timelines for the past three years, including through the pandemic.
Academic Life
For academic life, schools can further boost their inclusivity by building out robust accommodation support. One-third of the students surveyed were unaware of the formal process to request accommodations. Many students also said there were barriers to going through the formal accommodation process because the process was onerous, daunting, overly bureaucratic, and costly (to secure a formal diagnosis). Students also shared fear of stigmatization.
State of Disability Inclusion shed light on the challenges students have in the implementation of their accommodations. Respondents shared experiences of challenging encounters with faculty members or administrators who were unwilling to follow the policies and procedures documented by their schools. Some students shared personal stories of their accommodations being denied or unsupported. One student expressed frustration that online access modalities were suddenly possible when the same modalities didn't exist prior to COVID-19 lockdowns. Another student shared their experience of having to leave class and lie on the floor outside of their classroom with their legs elevated when they were not provided a needed break during class. In addition to these stories, students expressed being denied academic accommodations due to the cost. However, 15 of the top 25 cited types of accommodations don't typically have costs associated with them, such as providing break times.
Student Life
Some students also experienced barriers in fully experiencing student life and in-program recruiting due to their disabilities. Over half of the students noted that their disability impacted their ability to have a full social experience in their academic journey. Similarly, 68 percent of students said they had difficulties interacting with their peers. Students said this was due to disability-related symptoms that impact their ability to fully participate socially, fear of stigmatization due to their disabilities, barriers to participation in social functions due to accessibility issues in venues, and a focus on alcohol consumption during events. Some venues were not selected with physical accessibility in mind, like outdoor venues without nearby bathrooms or venues without wheelchair accessibility, excluding students with mobility impairments.
Half of the students surveyed found their disability negatively impacted on-campus recruiting events due to inaccessibility at events, employer bias, or stereotyping. Some venues for on-campus recruiting events were inaccessible to students who used wheelchairs, and events held in noisy bars placed an extra barrier on those with hearing impairments, vision impairments, and sensory sensitivities.
Strengths and Opportunities in Disability Inclusion
State of Disability Inclusion also highlights some key areas where schools are excelling in disability inclusion. Many students find that they received strong support from their campus career centers. In fact, half of the students surveyed viewed their career centers positively with only one in four students having a negative view. 70 percent of students who worked with campus career centers successfully found jobs through the recruitment process.
For their overall MBA experience, the majority of students were extremely satisfied or somewhat satisfied. Additionally, almost a quarter of students said their disability had either a strong or extremely strong impact on their overall MBA experience. Some students reported being unsatisfied with their MBA experience due to mandatory class participation, discriminatory professors, difficulty forming strong social bonds with peers, and a lack of representation generally within their university and from their school's faculty. The students surveyed recommended increasing representation in marketing materials, learning materials, and among faculty in order to boost the overall MBA experience.
Path Forward
By having a larger conversation about these students' experiences, programs and members of the GME community can help to improve the graduate experience of many students. Addressing these barriers in the GME journey can also help schools to further improve their disability support and ensure the inclusion of prospective and current talent alike. With improved accommodations processes, increased student awareness of support services, and a greater understanding of students with disabilities' challenges, universities can help to empower MBA students and future business talent to make the most out of their graduate education experience.
School professionals can learn more about GMAC's accommodations policies and the process for how test-takers can request accommodations on MBA.com.