Good Search Engine Optimization, or SEO, can help boost your website traffic, build brand awareness, and get more prospective students interested in your business school.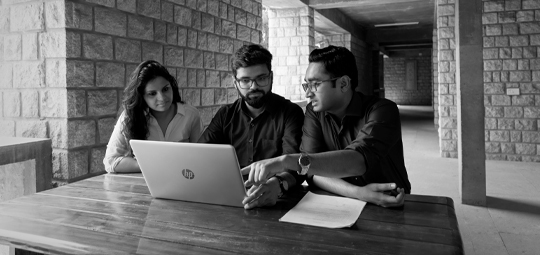 With Google updating its algorithm this month, there's never been a better time to audit your SEO strategy.
So what do you need to know about Google's 2021 algorithm update? What are some quick SEO wins you can benefit from? And what easy-to-use tools can help you audit your SEO?
In the GMAC Connect webinar, Is Your School's Marketing Ready For the New Google Algorithm in June?, we provided a summary of Google's new algorithm and told you five ways to prepare for the change.
What is SEO? Search Engine Optimization (SEO) is the process of optimizing your website to rank higher in search engine results pages to ultimately drive traffic to your website.
1. Know what the key changes are to Google's Algorithm
Google's search algorithm allows Google to find, rank, and return the most relevant pages for a certain search query. So when Google changes its algorithm, you need to take notice and adapt your website accordingly to rank well in Google search results.
From June 2021, Google is updating its algorithm to include a factor called Page Experience, which measures aspects of how users perceive the experience of interacting with a webpage.
These include:
Existing Google Search signals such as mobile-friendliness, safe-browsing, HTTPS, and intrusive interstitials (popup ads).
And for the first time, Google's Core Web Vitals will become a ranking factor. These measure page loading speed, interactivity, and visual stability.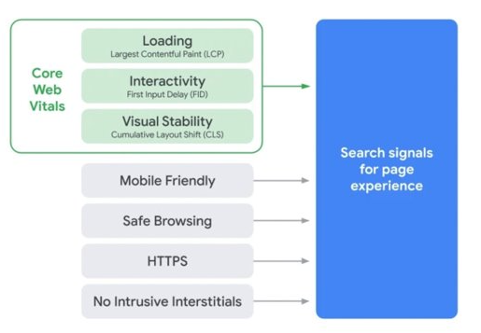 This update is all about user experience and is viewed as the biggest potential change to Google's algorithm in recent years.

2. Revisit Core Web Vitals
In the GMAC Connect webinar, we delivered a step-by-step guide to Google's Core Web Vitals (CWV), factors that Google considers important in a webpage's overall user experience and crucial factors now impacting SEO.
Core Web Vitals are made up of three specific page speed and user interaction measurements:
Largest Contentful Paint (LCP), which measures how long it takes for the largest piece of content to appear on the screen.
First Input Delay (FID), which measures how long it takes for the site to react to the first user interaction.
Cumulative Layout Shift (CLS), which measures the visual stability of your website.
To rank well in search results, Google wants your website pages to load quickly (within three seconds). Ideally, your website's load time for both desktop and mobile will be under one second and users will quickly interact with your content.
Google assesses your SEO performance on a page by page rather than a site-wide basis. Mobile optimization is key and Google's updated algorithm, including CWV, will launch on mobile search first before desktop.

3. Create your SEO checklist
There are so many factors that impact SEO, including the new additions to Google's algorithm. Putting together an SEO checklist can help you manage your SEO priorities and make a plan of action.
Some key factors to consider include:
Page load speed. Learn what Google says about LCP and test your site load speed with Google's Page Speed Insights tool.
Ads and images. Every element of your page must add value to its usefulness and not distract from the content visitors wish to see. Review your ads and keep popups to a minimum.

Chatbots are okay to keep on your site, as they add to the user experience. But if no one clicks on them, they're not adding a benefit, and you may want to rethink your strategy.
Mobile. Mobile optimization is prioritized in the latest Google update.
Content. Audit and update your website content, blog posts, and articles ensuring your content meets SEO guidelines (keywords, meta descriptions, alt text for images etc.) and delivers on search intent. Read: How to create a winning content marketing strategy.
Security. Ensure your website provides a safe browsing experience for users and doesn't contain any malicious content like social engineering scams or spyware.
Competition. Analyze your competition to assess how their content quality compares to yours and use your analysis to make your website even better.
4. Choose your SEO tools
To monitor your performance, track keywords, and audit your SEO, the following tools are useful:
All in 1 Tools (paid)
5. Be patient, the good times will come!
You've got the SEO tools, optimized your website, and now you're ready to reap the rewards. The important thing is to be patient. While it can take a while for SEO updates to take effect, with the right SEO strategy even small website improvements can make a big impact.
After launching a full SEO program in late 2019, GMAC Media publisher BusinessBecause has achieved consistent organic traffic growth of over 100% year on year. With a mixture of technical and content changes, BusinessBecause now has over 54,000 keywords ranking in the top 100 positions on Google.
While the factors prioritized in Google's 2021 algorithm update are important, these don't outweigh other less technical SEO plays. Relevant, high-quality content that meets search queries is still central to impactful SEO. And that great content helps generate quality backlinks from other high-performing domains—a key off-page SEO strategy.
Organic search via Google is arguably the most valuable marketing channel there is, with high conversion rates and less budget required compared with other marketing activities. As the latest Google algorithm change takes effect, make sure you're well prepared to make SEO a priority focus for your business school marketing strategy.