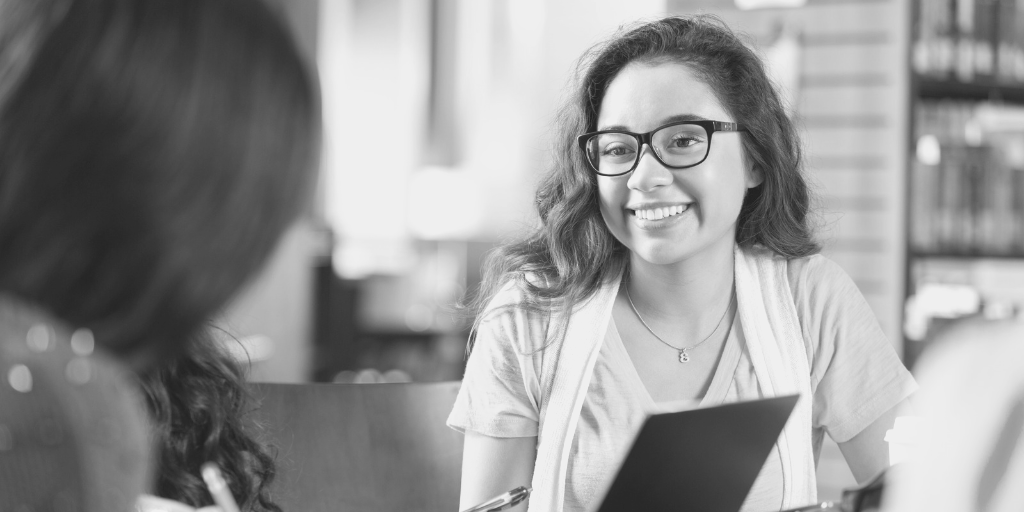 Latin America is currently experiencing extreme levels of socioeconomic upheaval. The COVID-19 pandemic has accelerated change in the region, while the ongoing war in Ukraine also presents supply chain challenges.
Many Latin American professionals are looking to graduate management educators to enable them to thrive in this changing environment. To help GME providers better understand their needs, we've put together a quick factsheet based on data from the latest GMAC Prospective Students Survey.
Here's everything you need to know about recruiting business school candidates from Latin America this year.
Candidate Profile
Distinct from Latino or Latinx candidates, who are citizens of the United States, the Latin American candidates we will be discussing in this blog are citizens of Latin American countries. These are defined as countries in the Americas and the Caribbean where the primary languages spoken are Latin-derived, usually Spanish or Portuguese.
The five Latin American countries that produced the most GME applicants in the 2021 testing year were:
Brazil (24%)
Mexico (21%)
Peru (14%)
Chile (12%)
Colombia (10%)
The gender split among Latin American candidates was 66 percent men, 33 percent women, and 1 percent non-binary applicants. This imbalance is much starker than the global average (54% male vs 46% female), though not totally dissimilar to Europe's 60:40 split between men and women.
The most common undergraduate majors among Latin American survey respondents in 2021 were business or economics (56%), followed by STEM subjects (42%), and finally engineering or computer science (39%).
In terms of where they fit into the pipeline, over half of Latin American student respondents were still in the research stage, with 47 percent researching programs and 8 percent researching GME more generally. Just over a quarter were actively applying, at 27 percent.
Popular Study Locations
There is a long history of migration between Latin America and the United States, and indeed, many of the Latinx immigrants currently in the United States say that if they could do it again, they would still choose to move to the US.
It is no surprise, then, that the largest proportion of Latin American candidates would prefer to study in the U.S. Almost half (48%) name the U.S. as their preference for GME study, followed by Canada (13%) and the UK (9%).
As one might expect from these figures, the overwhelming majority of Latin American students are seeking to study outside their country of origin, with 90 percent of candidates aiming for international programs. However, this has been declining slightly year-on-year; in 2019, for example, just 7 percent of Latin American candidates planned to study domestically, but this increased to 10 percent by 2021.
Program Preferences
Like most candidate segments, the majority of Latin American students would prefer to study a full-time MBA program, as 28 percent target one-year courses and 26 percent prefer two-year programs. The third-most popular program of choice among Latin American applicants is a Master of Finance, at 8 percent.
The relatively equal preference between MBA types is reflected in their desired program duration, too: 35 percent of candidates are aiming for 13–18-month programs, and 35 percent are aiming for programs that last for 19 months or more.
When it comes to course content, Latin American candidates are most interested in strategy, with 72 percent of applicants saying they would like to see strategy modules in their program. Other popular subjects include business analytics and data science (65%), international management and business (62%), corporate finance (61%), and entrepreneurship and innovation (59%).
Career Goals Post-GME
The most popular industry for Latin American candidates to target in TY2021 was tech, with 44 percent of candidates aiming for jobs in that sector. This perhaps reflects broad movements in the region, as in 2020 Latin America received more venture capital investment than southeast Asia, and was named a "new frontier for tech" by the Financial Times.
In spite of Latin America's rise as a tech hub, Latin American candidates expressed a broad preference for working outside of their region post-GME, with 41 percent hoping to work in the U.S., 26 percent in Western Europe, and just 16 percent in Mexico, the Caribbean, and Latin America.
Other industries of interest to Latin American candidates include classic MBA industries like consulting, in which 43 percent of candidates expressed an interest; financial services with 39 percent interest; and investment banking and asset management with 34 percent.
Finally, the functions that Latin American candidates are pursuing reflect the subjects that they most want to see in their chosen curricula. Fifty-seven percent said they would like to work in a strategy role; half said they were aiming for general management; 46 percent said a consulting role; and 36 percent said they were hoping to work in finance or accounting.
Obstacles They're Facing
Worldwide, candidates report cost as one of the main factors that could prevent them from pursuing GME, and this holds true in Latin America. Only 9 percent of candidates said that cost would not impact their journey at all – 4 percent less than the global average – while 66% said that it could have a moderate or severe impact.
Indeed, over a third reported cost as a direct threat to their aspirations of pursuing GME (35%), compared to just 27 percent of candidates globally. This makes sense when we look at wages across Latin America, which are generally lower than in the U.S. For instance, the average monthly salary in Mexico in 2020 was just $637, compared to over $5,800 in the USA.
Admission scores were also a point of difficulty for Latin American candidates. Sixty-one percent reported that their test scores may moderately impact or entirely prevent their enrolment.
Not gaining a place at their preferred school was also a factor of concern, with 52 percent of Latin American survey respondents reporting that it could prevent or impact their enrolment.
Next Steps for Recruiting Latin American Candidates
There are many actions to be taken after looking at these insights. For instance, schools might consider brand-building initiatives in the region to capitalize on the fact that most candidates in the region are just starting to research programs. Schools might also consider foregrounding financial aid opportunities and scholarship support in their marketing messaging to Latin American candidates to assuage worries about cost.
For further insights into the worldwide GME pipeline, read the full Prospective Students Survey for TY2021.