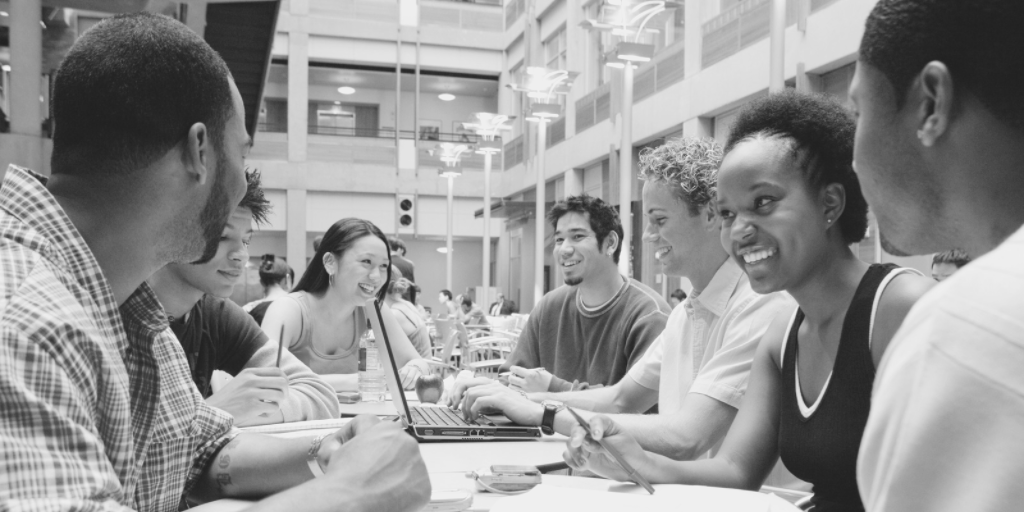 Before going to business school, prospective students engage with all sorts of information sources to research and pick the best-suited program for themselves. Whether they are undergraduates hoping to go straight into business school, or experienced professionals seeking to expand their management skills, prospective students research extensively to assess the program decision factors that matter most to them.
The information sources that a candidate looks at and their program decision factors differ among younger and older candidates. Knowing what younger candidates care about and what motivates older candidates can help guide marketing resources and websites of business schools to engage with students across all age groups.
The 2022 Path to Business School infographic shows the candidate decision-making process across all ages and provides helpful insight into what resources are being used the most when a candidate is making the important decision of selecting their management program.
GME Information Sources
Prospective students use a whole variety of resources when determining which business school they want to attend. Whether a student is going straight from college into graduate school or is a seasoned business professional impacts what resources a candidate uses most frequently. For example, students still in undergrad, or less than 24 years old, rely more on speaking with their college or university professors, or their friends and family, than students that have been out of undergrad for longer.
Across all age groups, well over half of prospective students are consulting b-school websites to gather information on program offerings and aspects when they're researching which program to choose (54% students younger than 24, 62% students 24-30 years old, 63% students 31 and older). Published rankings are still a valued resource as well for prospective students and are in the top four most frequently used information sources for students across different age demographics (42% students younger than 24, 46% students 24-30 years old, 43% students 31 and older).
GME Research
When researching which graduate management program to select, candidates across age groups seem to agree that four program aspects are most important to them. The one aspect candidates spend a lot of time researching the most frequently is program eligibility requirements (52% students younger than 24, 49% students 24-30 years old, 49% students 31 and older). Students make sure to investigate what credentials a program requires from students before they take the next step in applying. After that, candidates conduct a lot of research on other aspects like program rankings, the specific offerings from a program, and the cost of the program itself. Candidates who have been in the workplace for longer, or students older than 24, are likelier to seek out information specifically on the cost of the program, whereas students still in college don't research that as much as other factors (39% students younger than 24, 43% students 24-30 years old, 45% students 31 and older).
Program Decision Factors
After consulting friends, school websites, and school rankings to determine their potential school options, and different offerings across programs, GME candidates weigh specific program factors to decide which one they'll choose.
The most common top three program decision factors for students younger than 24 and students 24-30 are the quality of graduate business school, financial considerations, and career aspects of a program. In comparison, candidates 31 years and older, or those students that have been in the workforce for significantly longer than prospective students right out of college, most commonly say their top program decision factors are the quality of graduate business school, financial aspects of the program, and specific program offerings. Ultimately, prospective candidates care about where they can get the best degree possible, how much that degree will cost, and whether there will be scholarship opportunities.
For more insights on candidate research and decision-making, check out the 2022 Path to Business School infographic.