What does it take to become a successful Executive MBA candidate for one of the world's best business schools? Here's what London Business School looks for.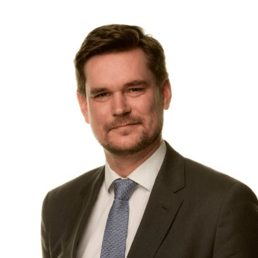 Any discussion of the world's best Executive MBA programs will inevitably lead to London Business School. Ranked 3rd globally and 1st outside of the United States in the 2019 QS Global EMBA Rankings, LBS' EMBA is indisputably one of the most respected programs of its kind. With campuses in London and Dubai, partnerships with Columbia University and the University of Hong Kong Business School, and an international student body of approximately 90%, LBS has an impressively global outlook.
As befits its status as one of the world's most prestigious business schools, LBS' mission is ambitious: to impact how business is done and affect how business impacts the broader world. LBS' Leadership Programs—which include the EMBA, EMBA-Global, and Sloan Masters in Leadership and Strategy—are central to this mission. Designed for professionals who already have years of experience and have all the ingredients to make a major impact on business, the programs help create influential leaders.
So how does LBS choose the best candidates for its programs? We talked with Brett Hunter, the Director of Admissions for Leadership Programs, to learn more about how the school attracts top talent and how the Executive Assessment has helped it do so.
LBS' Leadership Programs focus on creating tomorrow's business leaders
LBS' Leadership Programs are geared towards students with years of experience, and who are looking to accelerate their careers. As Hunter says, "These are programs for leaders. Experience levels on all of them are pretty high, at about 12 or 13 years of experience on average for the EMBA and EMBA-Global programs and 18 years of experience for the LBS Sloan MSc. Our students come from a variety of backgrounds and each class has roughly 30 different nationalities, and 15 different industries represented, but they are all decision-makers in their roles. With so much experience in the room we look to create an environment where they learn as much from each other as they do from the faculty."
That combination of international sensibility and depth of experience helps make LBS an especially stimulating environment for students. Hunter recalls an observation a student once made. The student had noticed that "…everyone who comes through London Business School has a story to tell."
"I think that summarizes who we have in our community quite well," says Hunter, "Our students are achievers, but more importantly they are sharers, and connectors. It is a vibrant community of people who want to share experience and to leverage off each others' successes for the future."
What does LBS look for in applicants—and what are some mistakes to avoid?
Much of LBS' success comes down to the success and caliber of its graduates. As Hunter says, "…what is most important to us is not the 12 or 20 months that someone is on a programs, but rather who they will be in the future over the course of many years that they are representing the school as alumni. The application process is how we ensure that the classes we build are reflecting that need."
To determine whether an applicant is likely to go on to succeed after graduation, Hunter says there are certain qualities LBS likes to see during its graduate business school admissions process. "…we look for students who have experience to share, and a willingness and an ability to do that," he says. "At Leadership Programs level we are less concerned about how a candidate did at undergraduate level, but rather what they have achieved in their careers since. We like to see an upward career trajectory, and career objectives that are both ambitious and achievable, as well as aligned to what our programs offer."
That emphasis on experience is why applicants need to be honest with both themselves and LBS when applying. Hunter notes that one of the most common mistakes an applicant can make is to misrepresent themselves. "Candidates who misrepresent themselves, positioning themselves as the kind of candidate that they think we want on the program don't usually end up here." Hunter says, "We want good candidates who know their own strengths and weaknesses, and who want to learn from others."
There are also other mistakes that Hunter sees from some candidates. For example, "Trying to negotiate out of required application elements also generally indicates a lack of commitment and often leads to a candidate not being successful in his or her application. And then there are those who come into the process unprepared. These are programs that will require a substantial personal investment and which will lead to profound change. It is important that a candidate knows exactly what he or she is getting into before choosing to apply."
"The best advice," according to Hunter, "is to make sure that our programs are right for you, and if so, to emphasize how you align with London Business School's values. Remember that at Leadership Programs level what we want most from each student is how they will contribute to the class throughout the program, and how they will represent the school as alumni."
Want to learn more about whether business school is right for you? Check out Are You a Good Candidate for an Executive MBA?
How LBS uses the Executive Assessment in its admissions process
Identifying which graduate business school candidate is most likely to achieve success after graduation is exactly why LBS utilizes the Executive Assessment. As Hunter says, "Quite simply, using the Executive Assessment has meant that we can focus on recruiting the kind of people we want on the program—executives and decision makers on a strong leadership track."
"Choosing to accept the Executive Assessment was fundamentally down to a need for a test of academic readiness that is fit for purpose," Hunter continues, "…academic ability is important, but not the most important quality for an EMBA or Sloan student. Therefore we needed a diagnostic test which showed candidates where they stand academically on three separate areas—verbal skills, quantitative skills and integrated reasoning—so that they know where to focus in advance of and whilst on the program. Our Leadership Programs are not about achieving the highest academic scores whilst on the program; they are more about developing your leadership skills and the leadership skills of others on the program."
The feedback from applicants and students has been overwhelmingly positive. Hunter points out that the minimal preparation that the Executive Assessment requires makes it popular with applicants. But its benefits go beyond that; "…perhaps the best piece of feedback I heard was from one of our alumni who I spoke to in advance of accepting the test. He said that he couldn't be more excited about it. He felt that most developments in the world of graduate management education were centered around full-time programs. This was the first time he could think of where a development was centered around Executive MBA programs—the program he had chosen to pursue all those years previously."
Want to become a better Executive MBA candidate?