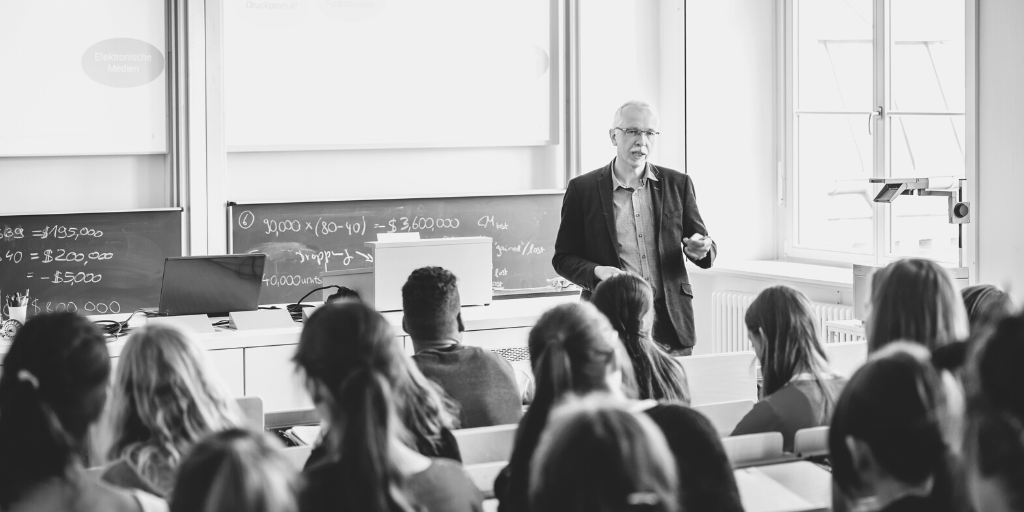 With more than 540,000 candidates worldwide, GradSelect is an essential tool for connecting your business school with prospective GME students. But how can you best engage potential candidates? How can you find those who will be the right fit? Ultimately, what can you do to get the most out of GradSelect for your school?
In our latest GMAC Connect Presents Webinar: 5 things you need to know about GradSelect in 2022, we reveal how you can unlock the full potential of GradSelect to generate the best quality leads.
1) Set Up a

GradSelect

Recurring Search
Among the GradSelect database, you'll find candidates in Asia, Europe, Africa, the US, and more. These candidates are across the entire journey to GME, from the 126,000 early prospects whose intentions are largely unknown to 173,000 GMAT candidates who have taken the test and are ready to apply.
With such variety, it's important to take time when searching the database and put together the best possible parameters to get high-quality leads.
When you've curated the perfect search, you can set that search to automatically repeat every week, month, or quarter. With a GradSelect recurring search, you'll get regular, fresh leads with less hassle.
When setting up a recurring search, you can input your budget limits — so no worries about overspending — and can change your parameters at any time. We've found that schools that create one search per program or region tend to have the most success.
Also, remember that if you're preparing for an upcoming event or important period in your calendar, you have the option of additional searches.
2) Increase Your Age or Experience Ranges
How wide is your net? To reach the largest number of potential candidates, you should consider the age or experience ranges that you're filtering by on the GradSelect database. Sure, you have your deal-breakers; but where are you a little more flexible?
Expanding your age or work experience preferences could help you find candidates who you have missed previously but would still be a great fit for your school. We recommend adjusting just one of these parameters — there is some overlap between age and work experience — to get the best results.
3) Search for Candidates Who Haven't Yet Made Their Decision
Of course, many candidates who opt into GradSelect have yet to decide on a specific business school and are still considering their options. They may be earlier in their journey than those who've indicated their preferred program type and this is a great population that you can help guide towards choosing your school, particularly ahead of your peers who aren't connecting with them.
To bring these candidates into your lead pool, make sure you include those who've stated they're 'Undecided' or who 'Did Not Respond' in your search parameters. Once you've accessed these candidates, you can tailor your messaging to help them along the journey to business school.
4) Look Out for Candidate Upgrades
Wouldn't you want to know when a candidate gets more solid in their business school plans? Be on the lookout for when candidates change their preference from 'Undecided' to a 'Master in Finance' or 'Full-time MBA.' GradSelect offers free profile upgrades to ensure that whenever this happens your leads will automatically update and you'll be notified of the change.
To optimize your lead generations in 2022, keep a close eye on your leads and look out for any upgrades when candidates move closer to choosing their school.
5) Consider Your Communication Strategy for Gen Z
Gen Z is beginning to enter the workforce and become a larger portion of the business school pipeline. They're largely different from those generations who came before and this should influence your communication strategy.
Gen Z is tech innate, often using as many as five screens on a regular basis. This means you should utilize multiple channels when communicating with these candidates. You may think you're overcommunicating, but remember, it takes seven times for a message to sink in. Use email, text, and a variety of social media channels to make sure they've absorbed your brand and see its value.
Gen Z is also savvy about their data and access to it. They recognize the value of their information so it's critical that you personalize your message. Show — don't tell — what you know about them by choosing elements of your program that will most meet their needs, keeping them at the center of the story.
It's particularly important to segment your GMAT test-takers and your pre-test leads, as they're at very different points in their journey and will expect different information. You have access to your GradSelect leads for 12 months — stay top of mind as they explore their options so when they have their shortlist, you've used every opportunity to convince them that your program should be on it.
6) Find More 'Right Fit' Candidates with Premium Insights
Finally, GradSelect is changing in 2022! Later this year, we will be offering new insights in GradSelect that will allow you to conduct more targeted outreach to qualified GME candidates. With these additional insights powered by proprietary GMAC algorithms, you'll be able to connect with active candidates who have taken the GMAT exam and are making their decisions on where they'd like to apply.
"Scores Sent to My Competitors" is a brand-new insight that reveals when candidates send GMAT scores to programs similar to yours. GMAC builds competitive groups of similar programs based on score-sending behaviors, along with some additional criteria to ensure you're getting the candidates that are most similar to your competitors. When a candidate sends at least one score to your competitive group, you can now connect with the candidate to reinforce your program's unique value.
We'll also be offering a new feature called GMAC Recommendations. For several years, we've tailored program recommendations for candidates based on their GMAT scores, GME preferences, and profile. Program recommendations are stored on candidates' MBA.com profiles and allow them to send their GMAT score report directly to your school. You'll now be able to identify which candidates have been recommended for your program.
For more information on these new premium insights in GradSelect, visit GMAC.com.
To learn how to best communicate with your GradSelect leads, read our five strategies for success. If you want to hear more about new GradSelect changes coming in 2022, log into your free GMAC account to watch our latest webinar recording.