The Graduate Management Admission Search Service (GMASS™) tool helps schools recruit the right mix of talent for their graduate business programs. As the largest global source of qualified candidates, GMASS is also the only source for candidates worldwide who are interested specifically in graduate business programs. GMASS candidates are highly motivated to connect with your business programs and can provide you with access to more than 500,000 active candidates that have identified themselves as wanting to be contacted by schools about graduate management education opportunities.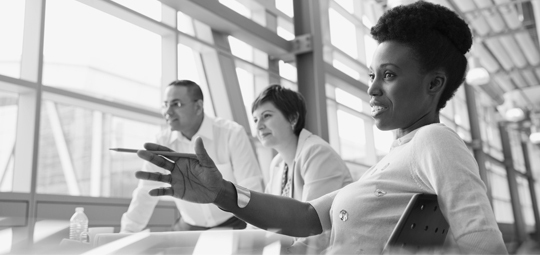 What is changing?
GMAT Online test takers data will be available for purchase, along with their scores, through GMASS beginning December 17th! See sample download file for your reference.
Effective February 1, 2021, the price of tested leads will change from $1 to $2; Early Prospect and pre-test leads will remain unchanged at $1.
Why the pricing changes?
Over time we have continuously invested in building our pipeline and allocating resources to ensure that we can continue to provide quality names: marketing campaigns to drive traffic and interest in GME, database and platform infrastructure to ensure data quality and ease of user interface
Historically we have been able to subsidize the cost of GMASS names through the GMAT assessment; as usage of this exam drops, our ability to subsidize at such a deep discount vs. market value does as well and we are no longer able to pass along those savings
The quality and GME readiness of our names enables results that far outstrip the results seen from using other lead sources or advertising services
Why are you making pre-test and tested leads different prices?
We see that schools make connections at different rates with pre-test and tested leads, and want to align the cost of the lead with the value schools receive from it
Pre-test leads are sold roughly 14x over their lifetime, while post-test leads are sold 25x; there is higher market demand for tested leads
The combination of high demand for these leads and the decreasing number of test-takers means that there is more competition among schools to reach the same people; we believe, following the rules of supply and demand, that properly valuing these leads will lead to more selective purchase and targeting of candidates, who will in turn receive more relevant messaging and will lead to a better experience.
Please refer to the FAQ's to learn how this change may affect your recurring searches or the way you search for tested leads.
Put GMASS to work for your recruiting efforts!
There are more than 2,000 unique combinations of search parameters in more than 30 categories, enabling you to target your audience with precision to meet your recruiting needs. You can use GMASS to connect with prospects at specific time periods, increase the diversity of your applicants, recruit candidates earlier in their decision-making process and create cost-effective, multichannel targeted marketing campaigns.
For more information about GMASS or to schedule a free demo, visit gmac.com/gmass or email gmass@gmac.com.