It's been another disruptive year for graduate management education (GME). Between travel restrictions, hybrid learning, and limitations on face-to-face events, how you connect with and engage candidates is constantly changing. So, what's next?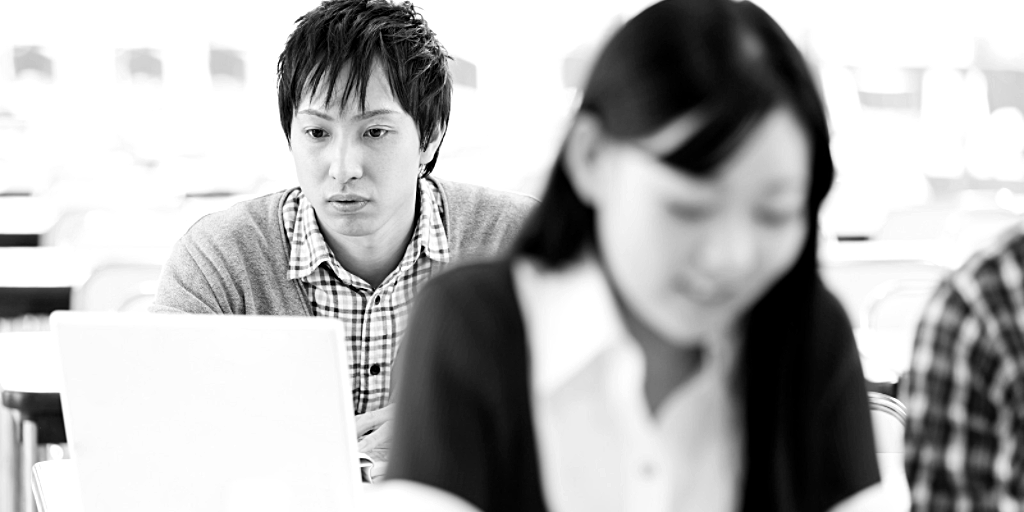 With 2022 just around the corner, our latest GMAC Connect webinar—5 Things You Need To Know That Will Boost Your Recruiting Plans In 2022—revealed five things you should know as you kickstart plans for the new year.
1. BusinessBecause is the fastest-growing website in GME
BusinessBecause provides business school candidates with application advice, alumni stories, and career guidance—and it's the fastest-growing website in GME.
A rapidly growing number of would-be students are checking out the site to get the information they need to confidently apply to business school. Most visitors find the site through a search engine, which is why the BusinessBecause team has overseen a major SEO (search engine optimization) push over the past few years.
Since being acquired by the Graduate Management Admission Council (GMAC) in 2018, the number of visitors to BusinessBecause has grown by 160 percent. Now, the site attracts over 200,000 unique visitors each month.
This audience is spread far and wide, with particularly large segments in Asia Pacific, North America, and Europe. It's a highly focused audience, with 75 percent identifying as business school candidates.
2. Keeping your website SEO-friendly is essential
2021 saw a step change to Google's search algorithm, and adapting to the update will be essential when it comes to helping candidates discover and engage with your site in 2022.
The most important change was Google's introduction of a new ranking factor, called Page Experience, which measures how user-friendly your website pages are.
To rank highly, your pages need to load quickly, be visually stable, allow smooth interactivity, and avoid intrusive ads and pop-ups. Mobile-friendliness is another important element, which makes sense since mobile browsing now accounts for over half of web traffic worldwide.
With all these technical considerations, don't forget about the content itself. It's a good idea to regularly audit your information pages, blog posts, and articles to ensure they meet SEO guidelines and stay accessible to your candidates.
3. Content marketing generates results
If content marketing isn't already part of your recruitment strategy, a recent study might win you round.
Content marketing is the creation and distribution of content—written, video, or audio—that creates interest in your brand without being overtly promotional.
Because it's more subtle than traditional advertising, quantifying the impact of content marketing can be tricky. But a new independent study by D.fferentology has managed to do just that.
The study evaluated content marketing articles by BusinessBecause, produced for a leading Chinese school to raise awareness for its MBA program. The study revealed that, after being exposed to this content, 36 percent of participants mentioned the school unprompted when asked to name institutions offering MBA programs. In the control group, which wasn't exposed to the content, no one mentioned the school.
Another important finding was that content marketing can create positive associations with your program. 95 percent of survey-takers exposed to the content said they had an improved impression of the school as a result of reading the articles.
30 percent of people who saw the articles even said that they planned to apply to the program they read about.
4. Online recruitment events plus content is a winning combination
The coronavirus pandemic may have triggered the enormous rise in online recruitment events, but this new way of connecting with candidates is here to stay in 2022 and beyond.
The move online has made it simpler than ever to get your message out to international candidates through online events, content, or both.
One school that's been taking advantage of this strategy is Milan's Bocconi University. Over the course of 2021, Bocconi delivered on around 600 recruitment activities—almost all of them online. The school worked directly with The MBA Tour to facilitate some of these events, drawing on our learnings from the first virtual tours that took place in 2020. Meanwhile, we created a series of BusinessBecause articles, videos, and webinars to raise awareness of Bocconi's Master's programs.
According to Mario Tabarini, head of guidance and recruitment at Bocconi University, building trust in the school's brand without campus visits has been one of the most pressing challenges. Mario explains that making time for one-on-one connections between candidates and school staff or alumni was the best way to build that trust.
Working with GMAC also helped Bocconi round out its virtual recruitment strategy, Mario adds. Through a combination of content marketing, focused on Master's programs, and GMASS (Graduate Management Admission Search Service) lead generation, Bocconi has seen a significant uptick in leads for its business programs.
5. You can connect with candidates through our new flagship guides
Over the past two years, BusinessBecause has been connecting with candidates through downloadable guides. These popular features cover topics from the cost of an MBA to deep dives on specific program types. By partnering with us on these guides, business schools can get their message in front of soon-to-be candidates, while showcasing expertise in what the guide addresses.
There are more BusinessBecause plans in the pipeline for 2022, including a new guide aimed at an executive audience. The Executive Summary will identify the biggest leadership challenges facing executives this year, and explore how an Executive MBA can help to overcome them.
Later in the year, you can also expect to see a guide on CV writing for business school applicants, and updates to the MBA Application Guide, Online MBA Guide, and Master in Management Guide.
Finally, the annual BusinessBecause Cost of MBA Report, which helps candidates work out the total cost of study at a highly ranked MBA program, will also be updated for 2022.