The coronavirus pandemic has forced fundamental change for business schools as learning has moved online, and mobility among candidates, particularly internationally, has shrunk. It has also seen budgets squeezed and resources stretched, with headcounts among marketing and admissions teams falling.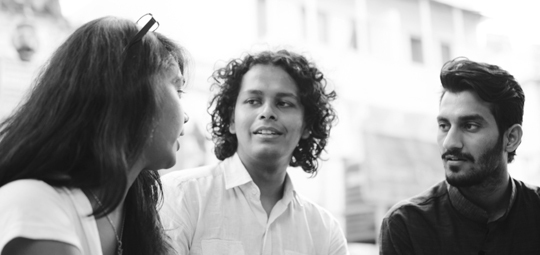 Schools need to adapt to this new climate. In a world gripped by a pandemic, business schools should look to change their marketing mix, finding new strategies which suit the new virtually focused world.
In the GMAC Connect webinar Evolving The Marketing Mix With Tightened Budgets And Changing Priorities, we examined how the pandemic has affected business schools, and provided some tactics to adapt your marketing approach and find a mix which is suitable to life in lockdown.
1. Think long-term
The coronavirus has been with us for a long time, but there is light at the end of the tunnel, and you need to be prepared for post-pandemic life.
A natural reaction to the crisis has been to think about short term, highly targeted marketing tactics instead of a wider brand focus. But applications have risen this year, and there won't be room for everyone, so you need to make sure your brand is remembered in future cycles.
Don't start abandoning your targeted campaigns, but think about incorporating a focus on softer, brand focused tactics which can help you resonate with prospective candidates and have a long-term presence.
Telling a story of how your school has adapted during the pandemic or sharing the experience of current students during lockdown can help you stick in the minds of prospective students and create a sense of trust and value with them. This will help you maintain interest in future cycles.
2. Work with what you have
Lockdown has impacted content creation opportunities, this means it could be the right time to audit your existing content and see what you can repurpose, renew, or refresh.
At GMAC, we have updated evergreen content such as business school rankings and salary reports throughout the pandemic. A recently updated BusinessBecause piece on the salaries on offer at top consulting firms was picked up by google, causing its average monthly views to double.
Breathing new life into your old content is a way of using the resources you already have at your disposal; it also means you can spend less time creating content strategies during the pandemic.
3. Consider user generated content
Another way of getting around content creation issues is to rely on your students or alumni to create it for you.
In a non-pandemic world, your content may be crisp and shiny, and filmed by a professional team, but this isn't always possible now. People aren't expecting perfect content, and there is wider acceptance of lo-fi production on social channels.
Let your students and alumni lead the way, encourage them to speak about their experience and create content which may be less polished but is more authentic. This will help strike up a relationship with potential candidates who share that experience and may encourage them to want to become part of the community you are displaying.
Allowing users to generate ideas, as well as content, will also ensure your content is directly aligned with candidates' interests. By opening up a dialogue with students you can find the kinds of content that resonates best with them, this can give you new ideas in your content creation and can direct you towards potential candidates' interests.
4. Personalize
Student experiences are entirely digital now, and this means their paths are rarely linear.
You can't just plan for candidates to take the classic route into business school anymore, and you have to be more strategic in your approach by personalizing every step in a candidate's journey.
A good way to ensure you are providing personalized, streamlined, digital customer journeys is through mapping out sophisticated touch points for every step in a candidate journey. These should be highly targeted, and you should personalize them by listening to user behavior and providing a number of options for candidates to seamlessly move to depending on their choices and profiles.
This may mean you have to narrow your focus for a while. It is okay to appeal to a smaller, more targeted audience if you focus on the candidates and segments that are most important to you. Doing this will mean you can make sure the candidates' journey, though no longer linear, still leads to a place at your school.
5. Find the right balance
The challenge is to incorporate all of these tactics and find a suitable balance. You need short term and long-term plans, and you need to have a tactic for increasing wider brand awareness alongside your highly targeted, personalized campaigns.
Do this by setting a series of separate objectives for each sector, rather than one overarching goal. If you can devise a list of specific targets, you can create strategies for each of those content areas and then produce a mixture of services which can help growth across all areas.
If you are interested in getting started with creating these smaller segments or writing new content, please let us know how we can help, visit gmac.com/connect or email GMACConnect@gmac.com.