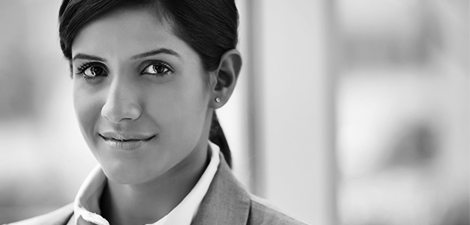 Every year, women make immeasurable contributions to the world of business and society overall. For a number of women leaders, a graduate management education was a critical step in their professional development. In recognition of International Women's Day, GMAC Research has produced two new research documents to share with the GME community.
Women and Business School 2018 - This research snapshot infographic shares data points from the 2018 Alumni Perspectives Survey that highlight the positive impact of graduate management education on women graduates. Sample data points include:
Nine in 10 alumnae entrepreneurs agree that their GME was personally rewarding (93%).
Ninety-four percent of alumnae would recruit a student for a job from their alma mater.
Eighty-five percent of alumnae say b-school prepared them to analyze problems from different perspectives.
Entrepreneurial Women Find Success Through B-School - This data brief shares details about aspiring female entrepreneurs in the business school candidate pipeline and highlights the professional and personal success many alumnae have found through starting their own business. Sample findings include:
Among women who registered on mba.com in 2017, 22 percent say their career goal is to be self-employed as an entrepreneur, up from 16 percent in 2010.
Overall, entrepreneurial activity among alumnae increases with time removed from graduation. For example, seven percent of alumnae from the graduation years of 2011 to 2015 are currently self-employed, compared with 17 percent of alumnae from 1991 to 2000.
Among business school alumni entrepreneurs, women are more likely than men to be in the consulting industry (50% vs. 32%) and their businesses are more likely to have 25 or fewer employees (92% vs. 80%).
Overall, most alumnae entrepreneurs agree that their business school experience prepared them for their chosen career (73%) and, knowing what they know now, more than 9 in 10 would still pursue a graduate management education (92%).
To learn more about International Women's Day, visit the official webpage.