With all the demands our daily roles bring, are you wondering why you should take time out to attend the 2019 GMAC Leadership Conference? If so, then let me share why I'm attending this year.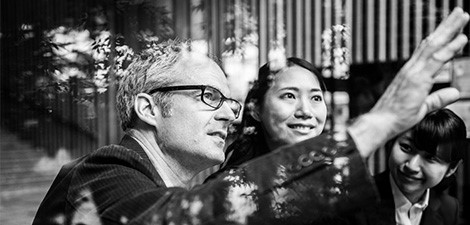 As a member of the Conference Advisory Group, I've had the privilege to be a part of the decision-making around conference content and structure. I know my fellow Advisory Group members and I have identified topics that are important and relevant for GME Leaders to explore and learn about. I also know that taking time out of my busy schedule to spend a couple of days with my peers provides me with new insights I can take back to campus, and a chance to renew myself as a GME professional.
This year's conference will highlight:
Timely and Relevant Education Session Topics
The Leadership Conference is full of education sessions specifically designed for GME senior leaders. These sessions will include discussions that are timely and relevant to our roles and span the gamut of GME Program delivery.
Several sessions will focus on curricular innovations, including: influencing faculty to redesign their MBA courses, creating digital and technology-enabled content, expanding experiential learning/global immersions, and bringing innovation to the curriculum. Other sessions will focus on how we deliver our programs: building an integrated program portfolio for online and residential programs, exploring different organizational structures; launching new programs and managing a portfolio of programs;
And we'll also explore emerging trends in student services including: understanding the future of GME admissions; providing mental health support for students and expanding career services to meet the needs of current and future students.
Learning Teams
The popular and useful Learning Teams will play a central role again this year at Leadership. If you value the opportunity to discuss your challenges with an insightful group of peers, then the Learning Teams provide just this chance! My Learning Team from last year's conference gave me many insights I could take back to campus and implement immediately and helped me deepen my GME network, too!
Reconnect with Old Friends and Meet New Ones
The Leadership Conference is just the right size for developing your network. Approximately 125 GME leaders attend each year, so its large enough to provide a diverse audience yet small enough to get to know peers well. This will be my 18th Leadership Conference and every year I've met amazing folks within the GME community!
I'm also looking forward to the Opening Keynote, David Bach, Deputy Dean for Academic Programs and Professor in the Practice of Management at the Yale School of Management. An expert in political economy, his research and teaching focus on business-government relations, nonmarket strategy, and global market regulation. His course "The End of Globalization?" received the 2018 Ideas Worth Teaching Award of the Aspen Institute.
So now you know why I think you should join us at the Leadership Conference! Every year I gain fresh perspectives on challenges, meet up with old friends and make new ones, and learn from peers. Even if I don't find the perfect solution to the challenges I face, I often feel better knowing that other schools are facing similar issues and am able to carry this knowledge back to campus.
I hope you will join us to refresh yourself, meet and reconnect with old and new friends, and learn about timely topics to bring back to your campus and teams.
GMAC Leadership Conference 2019 will take place January 22-25, 2019 at The Westin Fort Lauderdale Beach Resort, Ft. Lauderdale, Florida, USA. Come and enjoy sunny Florida with us!