Programs that participate in our Corporate Recruiters Survey 2020 receive exclusive access to a customizable benchmark report.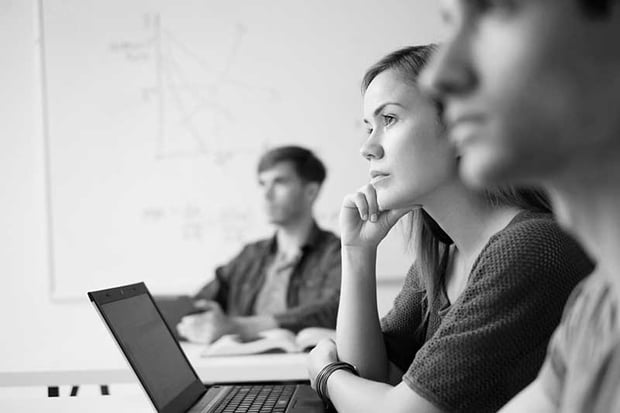 Registration is now live for the Corporate Recruiters Survey 2020. Conducted in partnership with MBA CSEA, EFMD, and business schools around the world, our annual survey of employers offers vital insights to keep business schools up-to-date on the latest trends in the hiring market for recent MBA and business master's graduates.
Participating programs receive exclusive access to a customizable benchmark report that enables you to compare the survey responses of employers with established relationships with your program against those of employers who recruit at peer programs.
Survey topics include:
Employer hiring plans by candidate type
Job function placements for new business school hires
Expected starting salaries and starting bonuses
Internship offering plans and intern hiring by candidate type
Skill sets, qualities, and traits employers look for in making hiring decisions
Recruiter behavior and recruitment methods
Graduate business school programs have two options for participation:
Option 1: GMAC administers the survey to your employers directly. Your school provides GMAC with a list of employer contacts, including name, email address, and company name. GMAC sends the survey invitation and follow-up messages to employers.
Option 2: Your school administers the survey. GMAC will provide your school with suggested survey and reminder emails, and a generic school-level URL. Your school will invite your employers to participate in the survey directly.
Reach out to gmac-research@gmac.com with any questions.
You can access past reports based on the Corporate Recruiters Survey at gmac.com/corporaterecruiters, including two reports based on last year's findings: Business School Hiring Report 2019 and Employability and Business School Graduates 2019. You can watch a recording of last year's Corporate Recruiters Survey webinar in our Research Library.