Strong hiring demand puts recent graduates in the driver's seat to define the next step of their careers.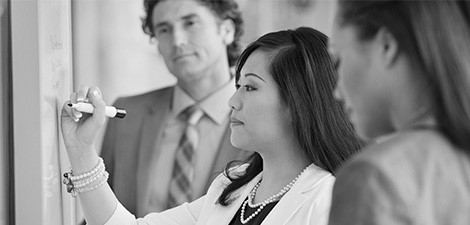 Part of what makes graduate business school such a great option for so many people is that it can connect talent and aspiration to a diverse array of exciting professional opportunities. For decades, MBA and business master's alumni have found success across a wide range of job functions and industries all over the world, and strong hiring demand this year means recent graduates are in the driver's seat to define the next step of their careers.
As a part of GMAC's annual Corporate Recruiters Survey, employers were asked to indicate which job functions they plan to place recent business school graduates into in 2018. Overall, the greatest proportion of companies said they will place recent graduates into business development (74% of companies), data analytics (71%), and marketing (70%) roles this year. See the complete top 10 below.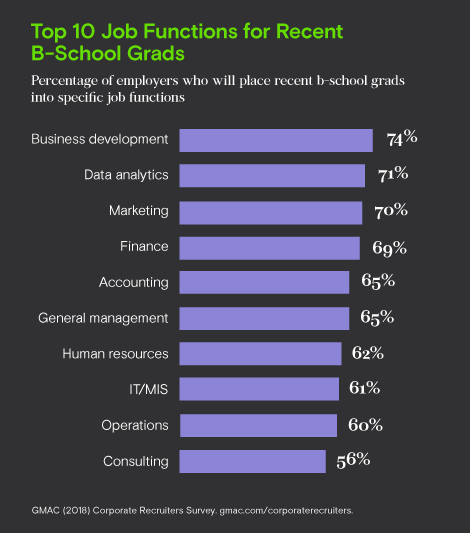 Demand for job functions can vary considerably by employer world region, industry, company type, and size. For example, among responding Fortune Global 500 companies the top job functions are finance (83% of companies will place recent graduates into these roles), business development (83%), marketing (80%) and general management (74%). For the complete breakdown of survey responses, download the 2018 Corporate Recruiters Survey Report.
The 2018 Corporate Recruiters Survey was conducted in February and March 2018 in association with career services offices at 96 participating graduate business schools worldwide. Analysis is based on responses from 1,066 employers in 42 countries worldwide who work directly with participating business schools.