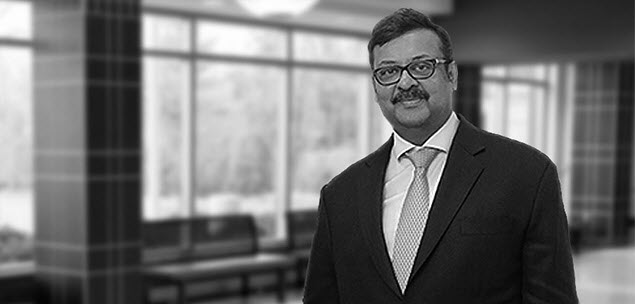 Based on current trends and future forecasts, here are some of the trends that will dominate the business school industry in the next couple of years.
Business Schools have for a long time been the crucible of business and industry. Illustrious students graduating b-schools armed with MBAs have molded industries to what they are today. The business of b-schools, if we can call it that, is not just to prepare students for today's industry requirements, but to predict future needs and navigate their pedagogy to be better suited for tomorrow's needs. Technology has disrupted many business models, so how can business schools be any different. Three major trends are instant fulfilment of needs (on demand), customization and smart devices. Here are some of the trends that will impact the business school industry in the coming years.
Online and

e

xperiential

l

earning
B-schools of the future will move away from the board and desk structure of the classroom as online learning and experiential tutorials via virtual reality increasingly offer the same classroom feeling. The focus will be less on theory and more on learning by doing, offered only by non-classroom learning. Contests will replace tests. This will make transition from student to professional smoother, creating more evolved managers.
Personalized courses
The entire learning experience will be on demand and customized. The concept of human teachers in large classrooms will become defunct or used sparingly. Small student groups will still be required for that all important social experience.
AI and robots
New aids, such as artificial intelligence, robots, and 3D printing, will substantially enhance productivity and solve human needs much more effectively. Why have a receptionist when a virtual one can do much more at lower costs? 3D printing, though not taken off so far, will suddenly create new opportunities and provide solutions in a customized way and on demand. If you want new sunglasses why not just print one at home?
The business of giving
In the post capitalist era, philanthropy is just as important as consumption. Corporates are looking at new ways to engage in giving back, over and above CSR stipulations. This will reflect on b-schools, in various ways, from increased intake of underprivileged and marginalized students, to courses demarcated for better management of environment, emancipation and charitable causes. Business schools will help make it a more balanced world.
From applying for a job to creating jobs
Looking at placement statistics was how students selected business schools. But the future will belong to schools that create the most entrepreneurs. This calls for a new style of education with blockchain and deep learning labs. An ecosystem to nurture students to fulfil their dreams of creating something big and interesting.
The future of b-schools is more or less mirrored in the above trends. SP Jain Global has already started paving the way for the future with non-classroom teaching, increased used of technology, creating virtual labs, serving the society through education, and building meaningful partnerships with universities worldwide to give students a global experience. This future readiness has made SP Jain Global one of the Top 10 business schools in India and Asia. For the fifth year in a row, SP Jain's flagship Global MBA program has been ranked in Forbes Top 20 list of the world's best 1-year international MBA programs. The Forbes MBA ranking, along with Financial Times and The Economist, are among the most prestigious MBA rankings in the world. Also consider that SP Jain Global is the only school of Indian-origin (and the youngest) to get all three.
Forbes' biennial ranking of the world's best international MBA programs is based solely on the return on investment achieved by graduates. This year, the Forbes ranking compared the earnings of the Class of 2012 in their first five years post-MBA. SP Jain Global MBA Class of 2012 reported close to a six-fold increase in salaries – from a pre-MBA salary of USD 9,000 to USD 50,000 (in 2016).
The success of programs, like SP Jain's, shows that for business schools across the country, the way forward is to adapt or perish.