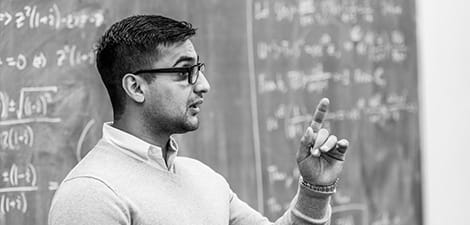 A new brief from GMAC Research explores how undergraduate student loan debt impacts candidate decision making and financing plans.
In the United States, the increasing cost of earning a bachelor's degree is a significant burden for most students. All told, about 70 percent of bachelor's degree earners this year will leave school with student loan debt. They are just the newest editions to the total of 44.2 million Americans that have a combined $1.48 trillion in student loan debt, according to the Federal Reserve. For borrowers aged 20 to 30 years old, their median monthly student loan payment is $203. For US business schools, the question is: Is the growing share of young Americans with student loan debt hindering their consideration of a graduate management education?
This is among the questions explored in a new GMAC Research brief published to gmac.com this week, which pulled data from the mba.com Prospective Students Survey, Application Trends Survey, Corporate Recruiters Survey, and Alumni Perspectives Survey to take a comprehensive look at the impact of student loan debt on the candidate pipeline and the financing of a graduate business degree.
Key findings of the brief include:
A greater share of Americans aged 29 and younger overall have outstanding student loan debt (53%) than US mba.com registrants of the same age (37%), suggesting that student loan debt may be hindering young Americans consideration of business school.
Compared with business school candidates with no outstanding student loan debt, those with debt are more likely to plan to finance a greater share of their GME with loans and scholarships.
One in three students that entered a US GME program in 2017 received some form of financial assistance from their school (33%).
Smaller programs are more likely to offer incoming students financial assistance than larger programs.
Most US employers currently offer tuition support for continuing education (61%) and two-thirds say that support has increased compared with five years ago (66%).
Read the full brief on gmac.com. For more details on business school candidate financing plans, financial assistance offered by business school programs, tuition assistance offered by employers, and tuition assistance received by business school alumni, explore our survey research reports at gmac.com/surveys.