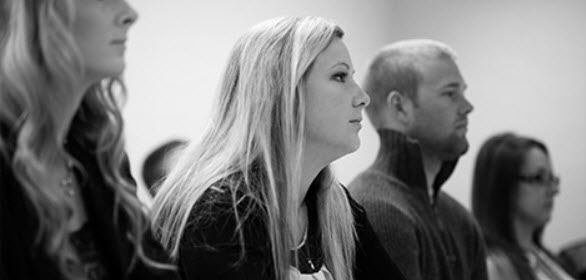 University of Pennsylvania's Wharton School and the Cornell SC Johnson College of Business are the latest business schools to begin accepting the Executive Assessment for its executive MBA program as an alternative to the GMAT® exam.
The number of executive MBA programs has grown tremendously in the past two decades. The membership of the Executive MBA Council, an association of colleges and universities worldwide that offer executive MBA programs, has grown from 124 at the beginning of the 1990s to 317 in 2016.
To address the growing interest in the executive MBA, GMAC partnered with six leading global business schools in 2016 to develop the Executive Assessment, a customized assessment specifically designed to meet the admissions needs of executive MBA programs worldwide. The assessment was designed to evaluate business school readiness in the context of a candidate's career experience and to help executive MBA programs understand program readiness.
The Executive Assessment helps executive MBA admissions professionals to assess a candidate's program readiness by measuring skills that are critical for individual success at work and in an executive MBA program: higher order reasoning, critical thinking, analysis, and problem-solving, all within a short, 90-minute assessment.
The assessment is currently accepted at several other leading business schools from around the world, including: China European International Business School (CEIBS), The University of Chicago Booth School of Business, Columbia Business School, Duke University Fuqua School of Business, ESADE Business School, University of Virginia Darden School of Business, The University of Hong Kong, IESE Business School, INSEAD, London Business School, MIT Sloan School of Management, Rice University Jones Graduate School of Business, University of California Berkeley Haas School of Business, Vanderbilt University Owen Graduate School of Management, UCLA Anderson School of Management and Yale School of Management.