Trump policy restricts student mobility and job creation in United States.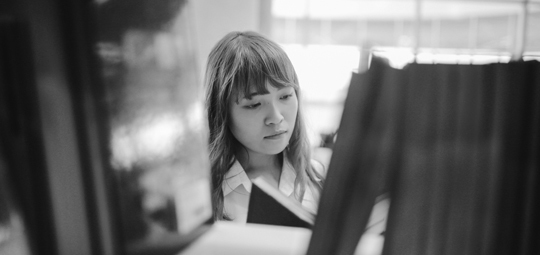 On June 22, US President Donald Trump signed an executive order that temporarily suspends new work visas for the remainder of this calendar year (H1-B, L1, J1 and H4 visas) and keeps hundreds of thousands of foreigners from seeking employment in the United States. Of particular interest to US business schools, the executive order also bans the issuing of new L visas. The L-1 visa was a useful alternative to the H-1B visa for foreign workers looking to work in the US, allowing foreign workers to be employed for a US company with global operations and return to work for the company in America.
The stated intent is to move the H1-B from a lottery system to a merit-based system, which may favor holders of graduate degrees. Another bright spot is the sparing of the Optional Practical Training (OPT) program from this executive order. Kudos to the business school community, which has been quite vocal in successfully advocating for the preservation of OPT.
Bright spots aside, and how bright they are remains to be seen, the executive order is another hit to American business schools already in a tough spot. Making it harder for non-citizens to stay after they receive an MBA or business master's degree not only makes logistics more challenging, it impacts the perception of foreign-born candidates, which are already understandably wary about the climate in the US and how welcoming it may be.
Since the order was signed over a week ago, much has been written about the details and clearly, they matter (though perhaps not as much as the regulations to follow). But the damage was done long before this most recent decree.
Last October, the Graduate Management Admission Council released a report titled Early Warning Signals: Winners and Losers in The Global Race for Talent. The paper notes, among many things, that business schools are in an increasingly competitive fight for the best and brightest students around the world. Further, it highlights the role government policy plays in the decision-making calculus of students intending to study abroad.
Since 2018, GMAC research shows growth in international applications to b-schools located in Canada and Europe. During this same period, the United States has seen dramatic declines, including a nearly 14% drop in 2019 as noted in our most recent Application Trends survey. While there is more than one reason to rationalize these figures, including the increased growth of quality business schools emerging around the world, immigration policy is a major factor. Canada and the EU have been proactive in touting policies that not only allow international workers to stay and work after graduation—but encourages them to do so.
Even in a COVID-19 environment where uncertainty has become the norm, leaders from both regions have overtly communicated what they're doing to help international students stuck at home maintain their status as students and workers. By contrast, the United States has been nationalistic in its approach. Before COVID-19, American news headlines focused on building walls, protecting borders and served as a delivery platform for the American government's perspective on how "foreign workers threaten jobs meant for Americans". Since the pandemic took hold, the Trump Administration has only doubled-down on its calls for increased restrictions on foreigners entering the United States. Certainly, there's a public health element limiting travel and mobility in the current environment, but posturing observed before COVID-19 and after clearly points to a stance that transcends public health concerns, taking America back to a period of isolationism and inward-focus not seen in a long time.
The posturing and rhetoric coming from the US administration does just as much damage to international mobility as the order itself. Before this recent development was even on the public's radar, GMAC data showed that nearly one-third of prospective international students preferring to pursue graduate business education in the US cite "social reaction to international students" as an area of concern, a figure higher than the ability to complete visa requirements (29%). This is a troubling statistic for schools in search of international perspective in their classrooms and businesses that depend on their talent in the workplace.
We know that the business school community will continue to highlight the value of attracting skilled students and workers to support the free flow of talent and ideas. GMAC's president and CEO Sangeet Chowfla highlighted these issues in a recent letter to the editor featured in the Wall Street Journal. Likewise, GMAC will continue its research and thought leadership work on the importance of student mobility, and the significance of diversity inside the classroom that leads to innovation and the job creation of tomorrow. As well as touting to candidates the value of GME and the many options they have after their studies.
Nations that prioritize diversity and movement across borders will be best positioned to compete. As the Early Warning Signals white paper noted, "In a world of machines and algorithms, competitive advantage will come from the exchange of human capital."
Learn more about GMAC advocacy initiatives and get involved: