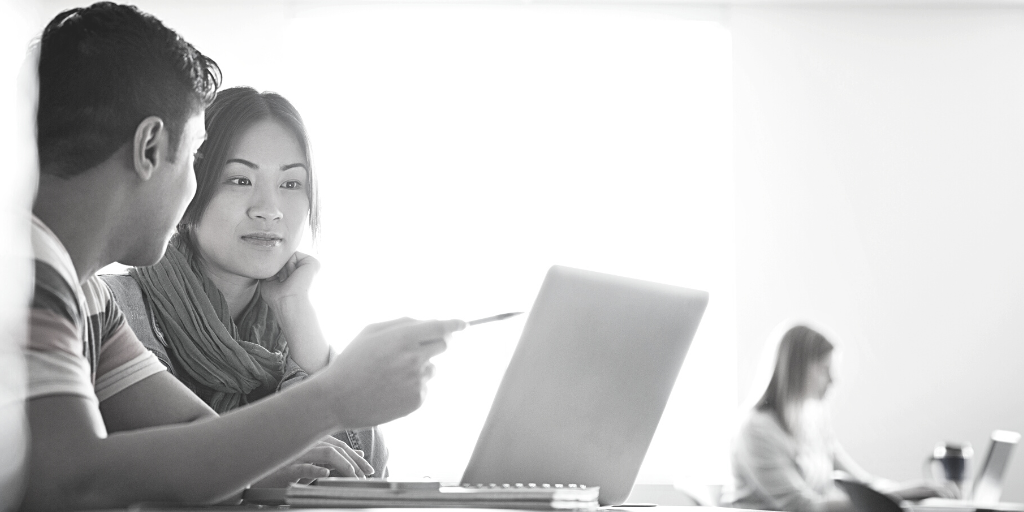 Last month, in what Inside Higher Ed called a watershed moment, it was reported that in the United States, the number of full-time, online MBA students eclipsed that of those studying on campus during the 2020–21 academic year. The data, provided by the Association to Advance Collegiate Business Schools (AACSB), shows that 45,038 students were enrolled in online programs in the U.S. last year with 43,740 in person. In an interview for Forbes with John Byrne of Poets and Quants, Will Geoghegan, chair of the Kelley Direct Program at Indiana University's Kelley School of Business, identified four trends in graduate business education behind the phenomenon: better recognition of the online MBA, significant technology advancements, enhanced in-person experiences in online programs, and lower opportunity costs.
There is no surprise that the disruption created by the pandemic contributed to this notable shift. Business school leaders, who have been at the frontline of the profound changes to the industry in the past two years, are undoubtedly soul searching for what the future holds for graduate management education (GME). It is in this context that GMAC interviewed 19 European business school deans to make sense of the shifting GME landscape and share their forecasts for its future. The insights from the deans coalesced in a new report, 2022 GMAC Future of GME Dean's Report, along five key thematic areas:
The future of technology and digitization
The imperative for business schools to take a lead role in sustainability and social responsibility
Up-ending the way curricula are developed and research applied
The shape of lifelong learning in a post-pandemic world
How business schools remain relevant and differentiate themselves in a dynamic, global market
Findings from GMAC's latest Prospective Student Survey Report published in April reflect similar trends of online and in-person learning on a global scale. The study, which included responses from more than 6,500 individuals of 150 plus countries worldwide who expressed interest in graduate business education in 2021, found that most prospective students globally continue to see greater value in the on-campus business school experience compared with online. However, this view is softening comparing findings year-over-year. Candidate preference for primarily online-based programs has remained flat, but preference for hybrid models increased significantly across all candidate segments. Many business schools across Europe are subsequently re-evaluating the purposes and plans of their campuses, reported recently by Jonathan Moules of Financial Times.
In their discussion around technology and digitization, the European deans delved into how it is now a way of life, and with COVID accelerating the use of technology in business education, there is an urgent call for a rethink of how technology is applied in classrooms, campuses, and overall user experiences. Most European business school deans interviewed in the report agree that technology in business schools is now mainstream. And while technology no longer serves as a competitive advantage, this provides a great opportunity for schools to be innovative and creative about the offerings of in-person experience and about utilizing technology to deliver content remotely rather than merely transferring in-person teaching to online content.
In addition, many European business school leaders interviewed for the report believe that the division between online and on-campus programs will soon cease to exist. "The stark difference between the online and the on-campus may become much more blurred…. It's going to be much more a greying between things that are primarily on-campus and things that are primarily online," noted Francisco Veloso, dean of Imperial College Business School. Others have more faith in the strength of the in-person experience. Wendy Loretto, dean of the University of Edinburgh Business School, for example, stresses the "learning that people have when they're actually…. immersed together is still really important" and thus foresees the demand for traditional on-campus programs to remain.
While the jury is likely still out as to whether remote learning has replaced in-person programs as the mainstay of business schools, what the European deans concluded in their deliberation may be of value: "the way forward would be to find the sweet spot between online and in person, a balance that will be determined by what the market needs and what a school can offer."
Visit our website to learn more about other key themes of the 2022 GMAC Future of GME Dean's Report.