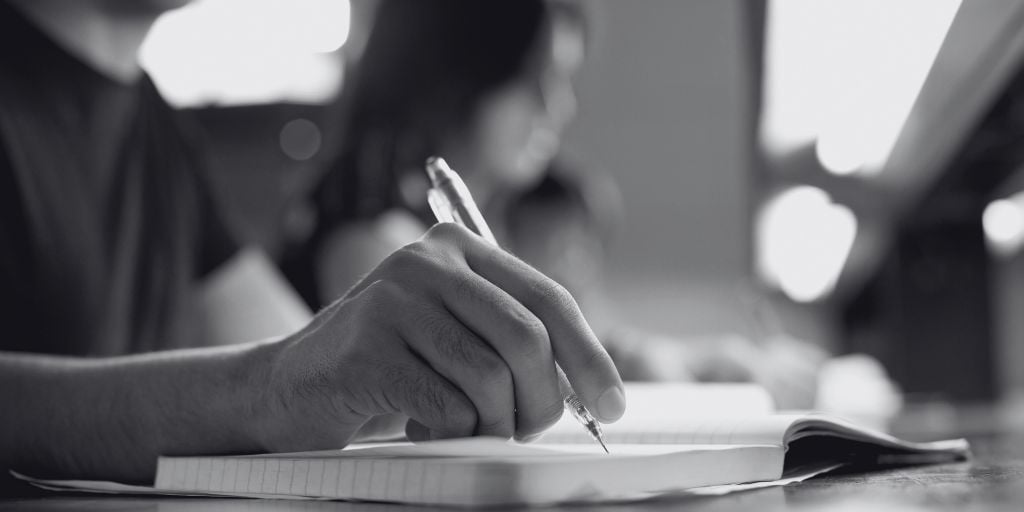 Few things are as inspiring as the pursuit of excellence. It's a journey filled with dedication, resilience, and a relentless drive to make a positive impact. Selected from nearly 300 applicants, the 2023 GMAT Talent and Opportunity Scholarship winners are shining examples of individuals who embody these qualities. The 10 winners have earned the GMAT Exam or GMAT Focus Edition, fully paid for, a GMAT Official Practice Exam package, a GMAT prep course with an instructor, sessions with a professional admissions consultant, online cultural classes for studying abroad, and a one-year subscription to a meditation app. Each award winner has a commitment to educational and professional excellence, and their own unique story to tell.
Diversity of Backgrounds, Unity in Purpose
One striking feature of this year's GMAT Scholarship winners is the rich diversity of backgrounds. Hailing from all corners of the globe, they represent a true cross-section of the global community. Take, for instance, Endang Ghani Ashfiya, who was born in Indonesia and now lives in Sweden. His journey is marked by spirit, having overcome numerous challenges to pursue education and career success. He wants to use his MBA to become a leader in digital transformation and an advocate for diversity and inclusion in his own right.
Kajsa Persson, a law student at University College London, brings an additional international perspective to the group. Kajsa proficiently speaks English, Swedish, and Japanese, and envisions a career in a global company where her intercultural communication skills will play a crucial role in liaising with professionals from around the world.
Similarly, Juan Diego Du Bois, originally from Peru and currently living in London, hopes to bring his global perspective home. His aspiration to use this scholarship to one day contribute to Peru's socio-political improvement, through an MBA education, reflects a deep-rooted commitment to his homeland and a global vision for change.
Resilience as a Common Thread
None of these winners could have gotten to where they are today without unshakeable determination and resilience. Anastasija Loncarevic, a finance expert from Serbia, has demonstrated remarkable resilience in a traditionally male-dominated industry. Like Juan, Anastasija wants to one day be a positive force for good back home, and encourage aspirational finance professionals, much like she was inspired.
Equally, Renata Agostinelli's journey from Argentina to Barcelona was marked by challenges that tested her independence, confidence, and resilience. A first-generation immigrant raised by a single mother, Renata's determination led her to become the first engineer in her family and amass ten years of work experience in the technology sector. Hard work and determination have gotten Renata here, and she's now going to use an MBA to advance her skills in organizational change and development.
Leadership in Diverse Fields
Another notable aspect of this year's scholarship winners is their existing leadership prowess across diverse fields and industries. Daniel Dipper, with an academic background in History and Politics from Oxford, went on to be a business analyst in fintech, later serving as a trustee of Potential Plus UK and a Zero Gravity Founding Brand Ambassador. A part-time DJ, Daniel is seeking to learn more about how equality, diversity, and inclusion can be at the center of business decision-making.
In a similar vein, Nicoleta Spinu has a background in pharmacy and holds a PhD in Computational Toxicology. Her primary goal is to contribute to the field of precision medicine, and she currently designs and develops models with a focus on the safety assessment of chemicals, particularly in neurotoxicity. Nicoleta plans to build products that benefit patients, and her hope ambition for an MBA at a top business school will undoubtedly enhance her ability to achieve these goals.
Kyle Fraser-Allen, a former professional footballer who transitioned into the investment management industry due to a heart condition diagnosis, exemplifies leadership resilience. His journey, from undergraduate studies in Business and Financial Management to becoming a Research Analyst in credit investing, reflects his unwavering determination to excel and create a more inclusive industry. For Kyle, an MBA will not only help diversify his skills but provide an all-important network as he continues his professional evolution.
A Passion for Positive Change
As we've seen, while these scholarship winners come from diverse backgrounds and have traveled unique paths, they share a common passion for creating positive change. Julius Ramb, a finance graduate from Linköping University, Sweden, is passionate about promoting inclusion in the business world, much like Endang, Daniel, and the others. Their current role in a start-up, where they learn about empowering employees at all levels, demonstrates their dedication to creating more equitable business environments.
Finally, Linda Masibo, a global road safety advocate from Kenya with a master's degree in Transportation Sciences, is deeply committed to engaging youth in achieving the Sustainable Development Goals. Her goal is to leverage her expertise and global perspective to transform road safety in Kenya, gain invaluable leadership skills, and advocate for sustainable transportation. Her journey continues with our scholarship.
These winners are not just recipients of financial support; they are the torchbearers of hope and inspiration for future generations of aspiring leaders. They each hold their own goals, plans, and dreams, and GMAC is happy to help light their fire.
Get to know our winners and runners-up by reading more about their stories!