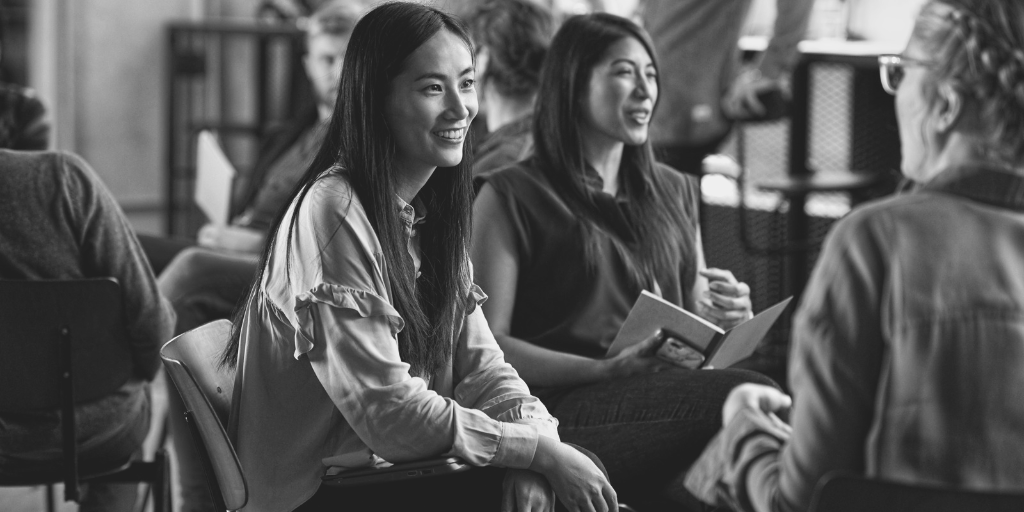 It was almost exactly four years ago in January when GMAC announced the acquisition of The MBA Tour, a well-recognized brand within the graduate management education industry. The Tour, aiming to support business schools and their global recruiting efforts, organizes business education-focused events year-round across the world. GMAC was looking to grow The MBA Tour's core offering, expand into additional markets, and explore ways to deepen the interaction between business schools and prospective students in a personalized, data-rich manner.
The Pivot
Then, COVID hit. The MBA Tour quickly adapted in light of the pandemic and the subsequent travel restrictions. The reimagined MBA Tour turned into a virtual program that provided schools with more flexibility and new ways to participate so they could continue to meet recruitment goals in the trying time. In 2020, the Tour held 41 virtual events in the summer and fall, recording close to 28,000 registrations and welcoming 11,000 attendees. This represented a 29 percent increase in registrations and a 31 percent increase in attendees compared to the same in-person events in 2019. Despite the inability to meet in person, 48 percent of candidates said they were considering applying to a school they had not considered before coming to The MBA Tour.
Given the overwhelming success of The MBA Tour's virtual events in 2020, GMAC made a conscientious decision to continue to offer the virtual series in 2021 and 2022, considering them a critical part of its offerings. In addition, the Tour strived to stay at the forefront of technology innovations, bringing to market a new matching algorithm that has revolutionized how candidates connect with schools for MeetUps, small-group conversations that allow candidates and schools to get to know each other. They also created an algorithm that analyzes and measures demographic, psychographic, and behavioral data to provide recommendations. This level of matching had never been done in person or online until the launch of the virtual Tour events.
Investment in Diversity
The acquisition of The MBA Tour was consistent with GMAC's mission: to build the tools that help business schools and talented individuals discover and evaluate each other. In just four years, GMAC added great value to the Tour by integrating its market intelligence and digital assets to create a richer event experience. Understanding that a diverse candidate pool—and student body—is critical to the future of business education, the Tour focused on ways to attract prospective students of diverse backgrounds through comprehensive recruiting solutions that align its data, reach, and presence along multiple candidate touchpoints. To that end, GMAC expanded the events into underserved markets, bringing easier recruiting access to a new pool of candidates.
In a concerted effort to provide schools with opportunities to build more diverse, more informed, and meaningful connections, the Tour established the Spotlight events, which allowed schools to reach niche audiences, showcase a wider range of program types, and ensure the needs and interests of all candidates were being met. To broaden the reach, the Tour partnered with organizations like the Forté Foundation, a non-profit consortium that motivates and inspires women business leaders; Management Leadership for Tomorrow (MLT), a non-profit organization working to transform America's leadership pipelines and increase access for Black, Latinx, and Native American talent; and Prospanica, an association of Hispanic MBAs and business professionals, to name a few. The result is undoubtedly encouraging, with 46 percent of registrants and 45 percent of attendees at the Tour's events being women and 45 percent of US registrants being from underrepresented minority groups. While there is still work to be done, the needle is certainly moving in the right direction.
The Road Ahead
The MBA Tour has proven to be the leading solution for business schools to connect with talented students all over the world. For three decades, the Tour has witnessed the ups and downs of global economic trends and survived the challenging business education landscape by discovering and meeting the changing needs of the community. The Tour, now officially rebranded to GMAC Tours, stands ready to expand beyond the traditional, full-time MBA programs to help business schools recruit for their entire portfolio with all program types, be it business masters, part-time, or online programs.
As the service continues to evolve and adapt, one thing remains—its commitment to organizing experiential events that propel potential candidates to embark on their dream business school journey, in the new year—and audaciously—the new decade to come.