Survey findings reveal that business master's graduates are more likely than MBA graduates to consider pursuing another GME degree.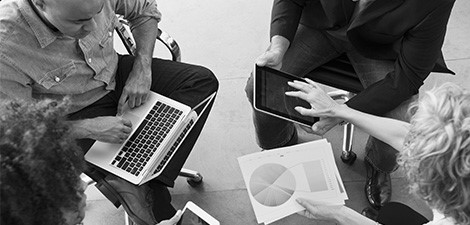 As technology and other forces continue to accelerate the rate of change in modern business, the only certainty for the future is change. Much more so than in the past, lifelong learning and the ability to adapt to shifting professional demands will be a key predictor of career success, and business school graduates need to be able to adjust their skills to the changing landscape. One way alumni are considering updating, advancing, or expanding their skillsets is through completing another GME degree, according to survey findings detailed in a new brief from GMAC Research.
In the first half of 2018, GMAC administered a survey to individuals who had previously completed the mba.com Prospective Students Survey in the last ten years to better understand their educational journey, including their progression through the GME pipeline and how they are furthering their learning after business school. Overall, about 1 in 5 business school graduates (18%) who responded to a survey report that they are considering earning an additional GME degree. Among GME graduates responding to the survey, those that earned a Master in Management or Global Management were the most likely to be considering or currently enrolled in an additional GME program. A third are considering a new GME degree (33%), and an additional five percent are currently enrolled. MBA graduates are the least likely to be considering an additional GME degree (14%).
For more, including which degree types GME graduates are considering, download the research brief from the Research Library on gmac.com. For more on GME alumni, access the series of three topical reports based on the findings of the 2018 Alumni Perspectives Survey available at gmac.com/alumniperspectives.