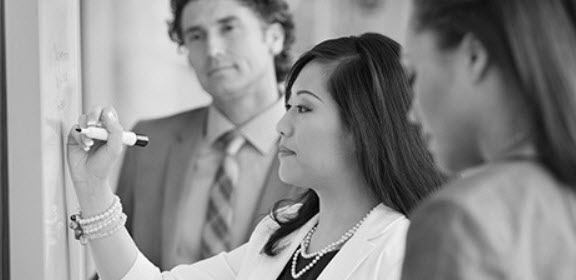 The MBA Career Services & Employer Alliance, a global association of business schools and employers, recently launched standards that guide schools in the collection and analysis of employment information for specialty master's and part-time MBA students.
The association launched its original standards in 1998, which had primarily been used for full-time MBA programs. The growth of working professional MBA and specialized master's student populations presented the need for consistent employment reporting for these programs.
The Standards ensure peer schools, prospective students and the media have accurate and comparable employment information from graduate business schools. They provide a platform by which business schools can capture, analyze and distribute employment information about graduating students, allowing schools to present consistent and comparable data to internal and external stakeholders.
Components of the Standards for Reporting Specialty Masters Employment Statistics include:
Timing for capturing and reporting data
Definitions of online, in-person and hybrid programs
Employment status for recent graduates, including new job types and breakdowns for short and long-term employment
Tables to breakdown salary by data points, such as geographic region or industry
Components of the Standards for Reporting Part-time (Excluding Executive MBA) Employment Profile include:
Timing for capturing and reporting data
Employment status, as well as optional salary information, for recent graduates in categories such as professional function and industry
Classification of employment change, including job level and function
For more information about the Standards, visit: www.mbacsea.org/standards or contact MBA CSEA Standards Consultant Derek Walker at: standardsconsult@mbacsea.org.