GMAC Connect shares best practice marketing advice for business schools during these uncertain times.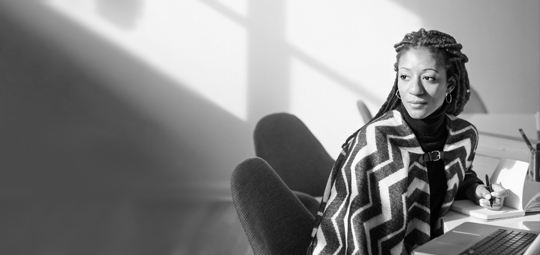 Faced with a world so profoundly disrupted and uncertain, business schools are under enormous pressure to decide how and when to deliver marketing and recruitment programs. For 65 years, GMAC has served the Graduate Management Education community. We are here as your trusted adviser and friend during this tumultuous time.
The pandemic continues to rapidly evolve; we don't have all the answers. However, we do have best practice advice to share, recognizing this may change over the course of this crisis.
What candidates want to know right now
Our customer care team reports that candidates' biggest concerns are:
Rescheduling or cancelling their GMAT exam
Making sure they meet application deadlines
On the first point, GMAC has enacted several policy changes to support candidates, including waiving rescheduling fees and providing refunds for cancelled appointments. Beginning mid-April, GMAC will launch an interim online proctored alternative to the GMAT exam. More information can be found here.
The second point provides schools with some direction around communication right now. If your school is adjusting application deadlines or the application process, share news and subsequent updates via your website, email and social media.
How to make the most of email marketing
We are seeing an increased number of candidates opting into the GMASS search service. Preliminary leads (incomplete profiles but opted into GMASS) are up 6.3%.
This leads us to believe that candidates early in the journey are hesitant to fully commit when their lives are so uncertain. Your school may want to use this opportunity to emphasize the long-term value of a graduate management education and acknowledge that interest in business degrees spikes when the economy falters.
Email marketing is one of the most effective student recruitment tools for business schools. GMAC surveyed over 1,200 global prospective candidates in Q4 2019 and found that 92% of respondents chose email as their preferred method of communication for corresponding with institutions. Half of these candidates prefer to communicate by email only.
Keep these tips in mind when creating new email campaigns during the crisis:
Write personal messages
Personalized communication is critical, especially now when everyone is receiving dozens of messages about the crisis from every company they have ever interacted with. Acknowledge that candidate's lives are severely disrupted, but do not send a standard message to everyone.
Segment your audience
If you haven't done so yet, segment your email list. This allows you to write messages that recognize the regional differences and unique challenges candidates are facing depending on where they live.
Write subject lines that get opened
According to recent information released by Worldata, email subject lines that mention the current situation see response rates increase by 40%. While they caution against using specific terms like "COVID-19, corona, and virus," you may see an increase in open rates when using "home, bored, free, and WFH" in your email subject line.
Audit scheduled campaigns
Words such as "urgent, hurry, critical, serious, alert, rush" normally help drive responses, but not in the current climate. Audit all scheduled campaigns to ensure these words aren't being used while keeping in mind that this may change in the coming weeks and months.
Highlight user-generated content
In addition, you should not underestimate the power of user-generated content. Articles, testimonials, and other contributions from your students, faculty and alumni during these times are helpful to candidates who are seeking an authentic voice and current information from on-the-ground.
Watch Now: Webinar - How to Use Email Marketing More Effectively in Recruiting
How to rethink your content marketing
People are increasingly stuck at home behind their laptop screens, so this is as good a time as any to reach and engage them. However, it's critical that your content keeps the current climate in mind.
Think about what content you may and may not want to share. Many people are thinking about their career, so it's relevant to remind them that a graduate management education is a great investment in their future.
Also consider how your audience's priorities, interests, and behaviors are changing. Virtual campus tours or "fireside chats" with students, faculty and staff will allow you to communicate your distinctive program offering in a meaningful and engaging way.
As you create a new content marketing plan, this simple five-step framework can help guide you. We have summarized it here and added ideas for communicating during this crisis:
Establish your goals
Before you launch a new content marketing campaign, think about why you're doing it. Is it to reassure candidates who are applying or those who already accepted? Do you want to reach a new audience or a specific audience in a geographic area?
Understand Your Audience
Knowing who your audience is and what their top concerns are is a crucial step to building a successful content marketing strategy. Besides the insights we shared above (on what candidates care about most right now), dig into your website analytics and consider building new audience profiles.
Plan your distribution
Though email marketing is a preferred communication channel for most candidates, you know where your target audience congregates. During this crisis, sharing content on social media and your website is a smart move. Be sure to monitor comments and questions so you can respond quickly.
Think SEO
Search engine optimization (SEO) helps ensure your content is worded and structured in a way that helps it appear in internet (Google) search results. Do some keyword research to find out what people are currently searching for. Make sure your content includes the target keywords in the right places (title, meta description, and the body of the text).
Review it
Three things distinguish content marketing from other types of advertising: the genuine value it offers a target audience; it's relevance to that audience; and its consistency. Clear and consistent communication during a crisis is more important than ever.
Watch now: Webinar - How to Create a Winning Content Marketing Strategy Webinar
How to get started with webinars and virtual events
For the foreseeable future, the only way most schools will have personal interactions with candidates will be virtually. Live online events give you direct access to an audience of potential candidates to personally present and position your program or school, as well as give/receive feedback and answer questions.
Over the years at GMAC, our marketing teams have utilized several different platforms to deliver webinars to candidates globally. In North America and Europe, our teams prefer to use Go-To-Webinar, and in the rest of the World, the preference is Zoom.
Here are some tips for hosting an online event:
Acknowledge challenges
As we mentioned above, it's important to acknowledge the crisis and uncertainty that candidates are facing. If you are hosting a live online session, leave plenty of time for questions; prospective students are sure to have many.
Ask a colleague to moderate
When delivering a live online event, it is best to have someone other than the presenter moderate the chat function. This will ensure the chat is more organized, effective and enhance the experience for participants.
Share updates on in-person events
Face-to-face candidate recruitment events will be severely affected this year. The MBA Tour team is actively planning a virtual solution in case the regular Summer/Fall Tour season is cancelled. We will keep you posted with updates, which you can then share with your audience.
We are here to help
GMAC remains unwavering in our committed to our mission: provide the solutions necessary for schools and candidates to discover and evaluate each other.
Your GMAC Market Development Account Manager is available to discuss and advise on marketing and recruitment plans and strategies. Many of our team members have worked at business schools, so they understand perspectives of both schools and candidates.