This year's GMAC® Annual Conference in Boston, Massachusetts brought together attendees from 261 universities in 32 countries to take part in the premier event for professionals in the graduate business and management industry.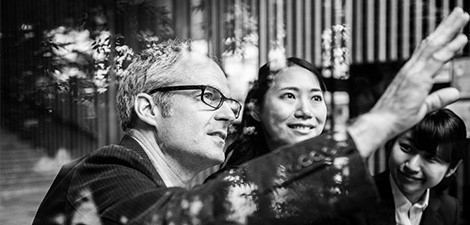 GMAC President and CEO Sangeet Chowfla welcomed 750 school delegates with an update on the state of graduate management education. He emphasized the changes in application patterns taking place and related it to Charles Dicken's Tale of Two Cities, with some experiencing the "best of times" and others seeing the "worst of times." But, as the GME landscape transforms, he illustrated how GMAC is positioned to help schools cope with these changes through insights on the candidate pipeline, innovative advocacy tactics, and strategic partnerships.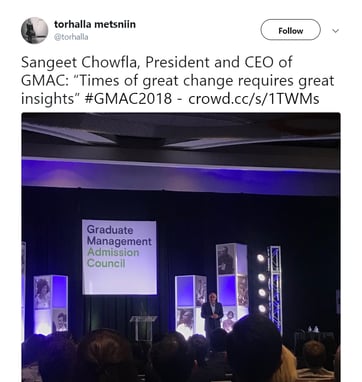 Amy Blankson, co-founder of GoodThink and author of The Future of Happiness: 5 Modern Strategies to Balance Productivity and Well-being in the Digital Era, encouraged attendees in her opening keynote to practice four strategies to achieve "Conscious Innovation," a way to bring innovation into your daily life.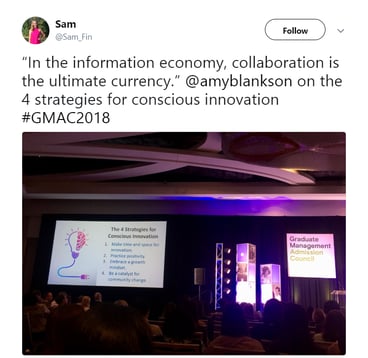 During the pre-conference Marketing Symposium, participants learned best practices and trends to develop a successful marketing strategy. Admission Symposium attendees participated in a robust, purpose-driven conversation about the current challenges facing the industry.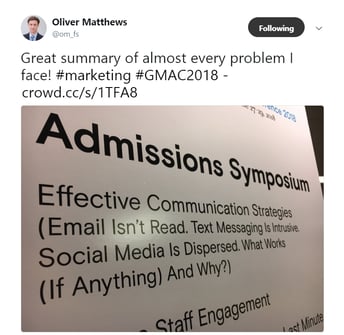 Delegates gained insights while attending more than 30 available education sessions. Julia Barefoot, the associate dean of MBA admissions at Emory University's Goizueta Business School, tweeted about a session she attended on the ever-growing Gen Z candidate in Attracting, Engaging, Retaining, and Empowering Gen Z.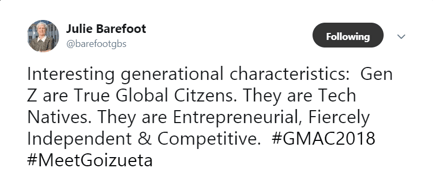 Conference attendees learned how to leverage podcasts, one of the fastest-growing media in the US, to cultivate deeper relationships and grow reach to alumni, prospects, and current students.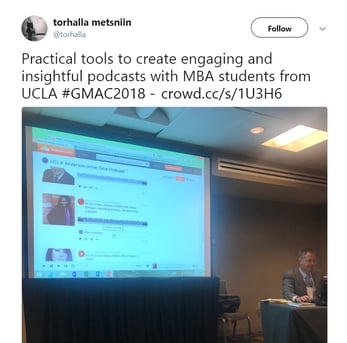 They also learned techniques to make their email marketing campaigns stronger.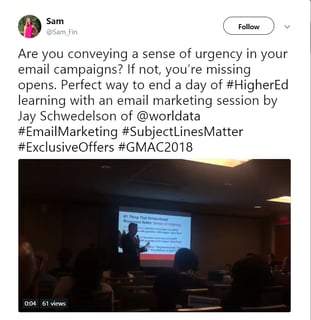 And engaged in the Click Game, which challenged attendees to take photos throughout the conference to win prizes.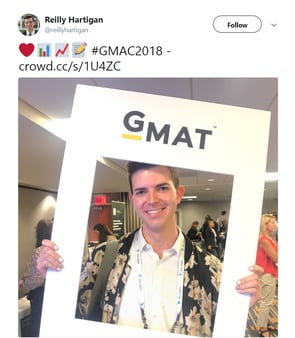 Let's not forget all the networking that took place at the Welcome Reception over lobster mac & cheese and clam chowder – in true Boston fashion.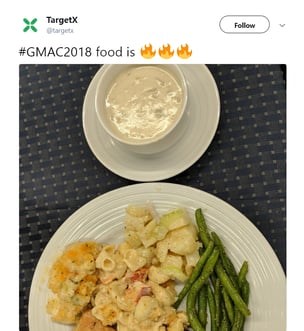 First-time attendee, Nicole Ringter, associate director of admissions at Arizona State University, shared at the First-Time Attendee Orientation what she thought was most valuable about the conference.
"The sessions that address distinct challenges me and others in the industry are experiencing on the front lines, such as how to market to Gen Z candidates and how to address specialty master's programs, are incredibly valuable," she said.
Diana Economy, director of full-time MBA admissions at University of Michigan's Ross School of Business, who was attending her sixth GMAC Annual Conference, appreciated the ability to gain insights and connect with her peers.
"To learn and be among different people in the [GME] space offers the unique ability to broaden your horizons and gain invaluable knowledge to take back home," Diana commented.
As the conference ended on Friday, Jack Uldrich, a global futurist, speaker, and author of Foresight 20/20: A Futurist Explores the Trends Transforming Tomorrow, inspired attendees to think about the future and its implications for education.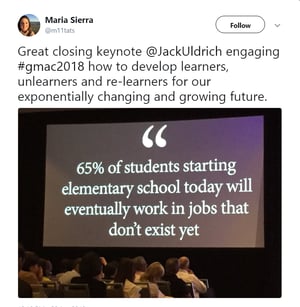 Thank you to everyone who attended. We hope you found the conference informative and worthwhile. We look forward to helping you strengthen and improve overall GME now and in the future, through insights, innovation, and collaboration. To this year's participants and those who could not attend, join us as we convene in Denver, Colorado, June 19-21, 2019.
Visit our events page for a full list of upcoming GMAC events and learning opportunities.
Don't miss other opportunities to stay sharp and up to date in graduate management education. To receive event emails, login to your gmac.com profile and select the Professional Development email subscription. Due to privacy laws, even if you registered to attend a conference, we cannot send you emails about future events unless you have opted in to these emails from GMAC.