Ten years of survey data demonstrate how larger political and economic factors can impact candidates' goals for after business school.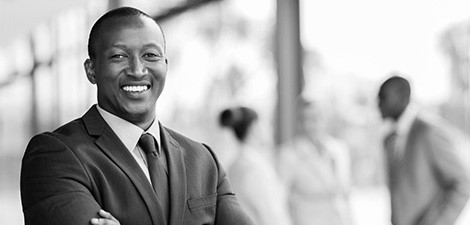 Career aspirations are an important driver of many candidates' decision to pursue an MBA or business master's degree, and for that reason many school recruitment campaigns use messaging that taps into candidates' professional motivations. For the teams that create and execute these campaigns, it's essential to stay up-to-date on what current candidates' career aspirations are to ensure you are effectively positioning the professional value of your programs and tailoring your messaging to appeal to your target audiences. A GMAC research report from earlier this year titled Career Aspirations: mba.com Prospective Students Survey 2019 highlights how the mix of GME candidates' aspirations for their careers post-GME have shifted over time.
For example, over the last 10 years the share of candidates who plan to stay on their current career path has increased, growing from 36 percent in 2009 to 41 percent in 2018. Over the same period, trending down has been the share of candidates who plan to switch job functions (42% vs. 36%) and share of candidates who plan to switch industries (32% vs. 27%).
The trends also highlight how larger political and economic factors likely impact the mix of GME candidates' career aspirations. For example, candidate aspirations for international employment opportunities trended down to a recent low of 27 percent in 2017, consistent with the reduced international student mobility seen in the current political climate. In 2018 it bounced back upward slightly to 29 percent. The decline in the share of candidates who plan to stay with their current employer dropped to 10 percent from 19 percent 10 years ago, which is likely related to increased employment opportunities brought about by the strong job market.
In the full report, profiles of candidate career goals and targeted industries and job functions are provided by preferred program type, as well as by candidate country of citizenship and residence. This data can assist recruitment teams in understanding the candidates they are messaging to in different markets. For example, among citizens of Nigeria, the top post-GME career goal is to land a job with international travel (50% of Nigerian citizen candidates) and their top industries and job functions of interest are finance/accounting and consulting. An effective recruitment campaign for this country market, then, could take these motivational factors into account and position the professional value of a degree from your institution as a conduit to achieving these aspirations.
For more on the employment outcomes of business school, access two other recent reports, the Business School Hiring Report and Employability and Business School Graduates, both based on the findings of this year's Corporate Recruiters Survey 2019.