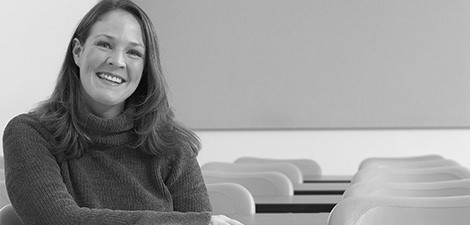 In testing year 2017—the period from July 1, 2016 through June 30, 2017—a greater share of GMAT exams were taken by women than ever before (45%). In fact, over the past five testing years the number of exams taken by women has grown 12 percent. How has this testing growth translated to applicant pools?
That's the focus of our Chart of the Month for March, which also happens to be month of International Women's Day and Women's History Month. Data from our annual Application Trends Survey highlights how women's representation in applicant pools has increased over the last five years most notably in full-time two-year MBA programs (up to 40% from 32%) and part-time lockstep MBA programs (up to 40% from 35%). Among business master's programs—which have historically enjoyed greater women's representation in applicant pools—Master in Management programs saw women increase their representation from 49 percent to 53 percent. Master of Finance and Master of Accounting programs have maintained their level of women's representation.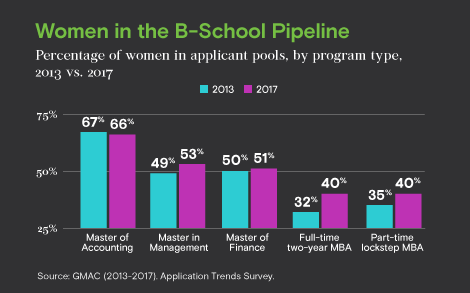 For more on women and business school, see our post commemorating International Women's Day.