GMAC's annual Year-End Employer Poll reflects a generally optimistic hiring outlook, though willingness to hire international graduates continues to trend downward.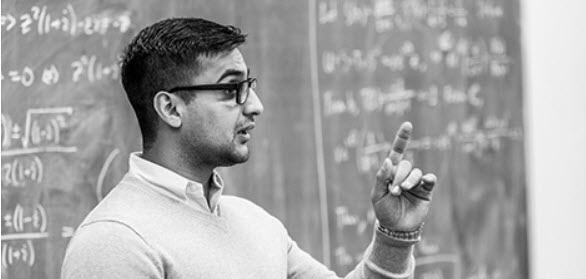 Employers appear optimistic in their hiring outlook for recent business school graduates heading into the new year according to the findings of the Year-End Employer Poll Report 2018, published this week on gmac.com. Conducted annually as a follow-up to the Corporate Recruiters Survey, the poll examines employers' hiring outcomes for the past year and hiring outlook for the year ahead.
Overall, employers' 2019 hiring plans largely appear similar to their 2018 hiring outcomes. Demand for MBA talent looks to be stable overall, as about 3 in 4 employers plan to hire MBAs in 2019 (78%), nearly identical to the proportion that hired them in 2018 (77%). Among those with 2019 MBA hiring plans, about half plan to hire the same number of MBAs as they did last year (47%). Thirty-seven percent plan to hire more than last year, and 17 percent plan to hire fewer.
A total of 350 employers participated in this year's poll during the fourth quarter of 2018, with most responses coming before December's volatility in the global stock market. Some open-end responses reflect a level of caution as they consider what lies ahead in 2019. One stated: "Early signs show that the market may slow down in the next 18-24 months, and this will trickle down to tighten the job market." Yet, most responses reflect an optimistic outlook, as one said "All companies are always hiring intelligent people," and added "…the financial industry will continue to seek and employ business graduates."
While the overall hiring outlook is positive, survey responses suggest that international hiring will continue to be a challenging area for employers in 2019. Among US employers, a third report they made international hires in 2018 (33%), a smaller proportion than the 42 percent that reported they made such hires in 2017 in last year's 2018 Corporate Recruiters Survey, conducted in February and March among a wider sample of employers. Among US poll respondents that made international hires in 2018, 55 percent have plans to make such hires again in 2019. While the poll's findings should not be interpreted as a statistically representative sample of employers, directionally this is a negative finding for US business school programs as international job opportunities are a key motivator for many international candidates. Last year, perceptions of declining prospects for US-based jobs likely contributed to the majority of US programs (53%) reporting declining international application volumes compared with the previous year, as detailed the 2018 Application Trends Survey Report. Since the close of the Year-End Employer Poll in December, the US Department of Homeland Security made public a proposal to increase the number of H-1B visa recipients who have master's degrees, which may have a positive impact on employers' plans.
Additional key findings of the survey include:
Most employers plan to increase the starting base salaries of new business school hires in 2019 at or above the rate of inflation compared with the base salaries offered to 2018 new hires.
Employers continue to regard the value of a graduate business education highly. Overall, nearly 9 in 10 responding employers say the value is very high or above average (86%).
Most employers have 2019 organizational goals to improve productivity (72%), expand their customer base (61%), and launch new products/services (50%).
For more, access the full summary report and read last year's Corporate Recruiters Survey Report 2018.