A new research report explores prospective students' preferences for program types, structures, and curriculums based on the 2018 mba.com Prospective Students Survey.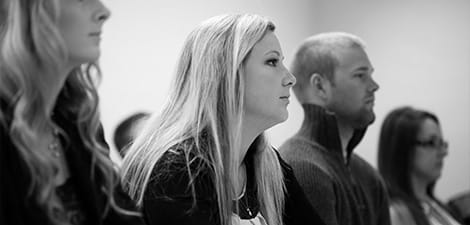 The decision to pursue a graduate business degree is highly involved and complex, with prospective students making many decisions along the way. These decisions are not only affected by the specifics of individual candidates' lives and careers, but also by shifts within the graduate management education (GME) market itself. With each passing year, GME becomes more globalized and competitive, and continues its ongoing evolution to meet the needs of candidates and employers and address the changing nature of work. The expansion of business school program portfolios has dramatically increased prospective student choice and simultaneously intensified competition between programs to attract top talent.
A new report published on gmac.com this week, Demand for MBA and Business Master's Programs, assesses the current state of prospective student demand for specific GME program types, both in terms of the program types they consider and the program types they prefer. The first in a series of reports based off the 2018 mba.com Prospective Students Survey, the report also examines prospective students' program design and study destination preferences.
Key findings of the report include:
The MBA remains the predominant credential sought by prospective students. MBA program types continue to be preferred by most prospective students (60%), notwithstanding the growing interest in business master's program types.
Business master's program types are experiencing growth and shifts in candidate consideration. Overall, 38 percent of prospective students prefer a business master's program type.
The cost of a graduate business degree and the need to take on student debt are the most likely reservations to impact prospective students' pursuit of a GME.
The greatest share of prospective students want most of their coursework delivered in person, but want some online coursework. Those who prefer a part-time program format seek more online coursework than those who prefer a full-time program format.
Those who prefer an MBA or generalist business master's program type most frequently identified strategy, leadership/change management, and general management as "must-haves". Those who prefer a specialized business master's program type express greater interest in quantitative curricular areas than management areas.
Prospective students' desire to study internationally has leveled off, and fewer want to study in the US. Among prospective students who prefer a full-time MBA program type and plan to apply internationally, 47 percent have a preference for the US as a study destination, down from 56 percent in 2016. Among the same group over the same period, Western Europe increased from 26 percent to 33 percent.
Access the full report at gmac.com/prospectivestudents. There, school professionals from GMAT accepting institutions can also access the 2018 mba.com Prospective Students Interactive Data Research Tool and explore the survey question-by-question and filter the data by a variety of geographic, demographic, and psychographic characteristics of prospective business school students.