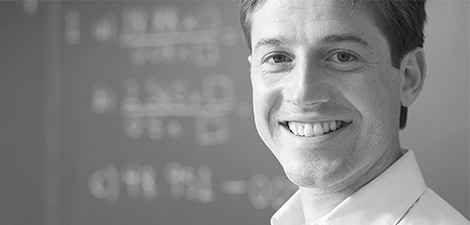 The MBA application process is a time of uncertainty for prospective students and schools alike. Students wonder "Will I be accepted?" and "How will I afford an MBA?" while schools are faced with questions such as "How do we attract the best and brightest to our program?" "To whom should we offer scholarships?" and "Will we meet our (sometimes ambitious) enrollment goals?"
The MBA landscape has become increasingly competitive given several factors, including the growth in specialized master's programs and the evolving formats of MBA programs, such as online and hybrid models. The current political environment has added a new level of uncertainty with schools wondering whether all their deposited international students may, ultimately, make it to campus in the fall.

As a smaller MBA program with a robust international community, Brandeis International Business School (IBS), distinctly understands these various challenges. The most important outcome is that students select the MBA program that best fits their personal and professional goals. But we, like many schools, understand the role that scholarships can play in potentially tipping the scales our way. We incorporate scholarships and other forms of aid into our conversations with students throughout their search process and focus on a few key principles:

Transparency: We provide direct links to tuition, merit-based scholarships and financial aid information from our admissions pages. Students can review our full list of scholarships available, see our current tuition rates and review a detailed financial aid guide with information about various forms of available funding.

Proactivity: In our interactions with students, we talk about scholarships and other forms of funding so students can begin to visualize how they will afford our or another school's MBA program. We discuss scholarships and financial aid during our information sessions and incorporate messaging into our communication plans for prospective and admitted students.

Clarity: We try to make the scholarship review and award process as clear as possible. All students are automatically considered for scholarships, and students are notified in their admission letter if they have received a scholarship. The award letter details how the award will be applied to the student's program and cautions the student to plan for other expenses because the scholarship just applies to tuition.

Given the buyer's market in which we find ourselves, Brandeis IBS, like other schools, will continue to look for innovative ways to attract students to our MBA program. Although each of our programs offers unique opportunities that students should consider first and foremost, the ability of our programs to provide clear information to students about the costs of these experiences may just be the thing that, ultimately, sets us apart.