A successful Admissions Institute China 2018 took place in Shanghai, China.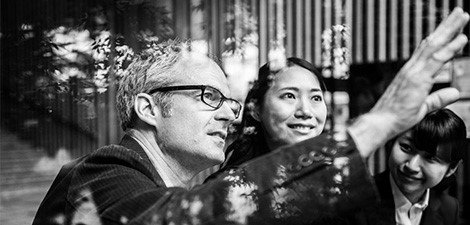 GMAC China hosted Admissions Institute (AI) China at Fudan University's School of Management on December 13-14. Fifteen admissions professional from 12 programs across Greater China attended the event. The Admissions Institute is a professional development program tailored for China and designed to equip those in admissions with the knowledge and networks they need to be successful in their careers. AI is an essential program for every professional working in admissions, recruitment, outreach or marketing.
The program was led by instructors Sherring Ng and Steven Burton. Burton is the former Managing Director of Executive Degrees at INSEAD in Singapore. His distinguished career in the business school sector spans Singapore, the USA and Pakistan. Ng is a seasoned marketing and admissions professional known for raising the profile of China's MBA programs internationally.