How has COVID-19 changed the preferences of prospective students? That's the question I've been hearing most often in my interactions with business school professionals, and that's exactly the question we sought to answer in the GMAC Prospective Students Survey – 2022 Summary Report, published to GMAC.com last week.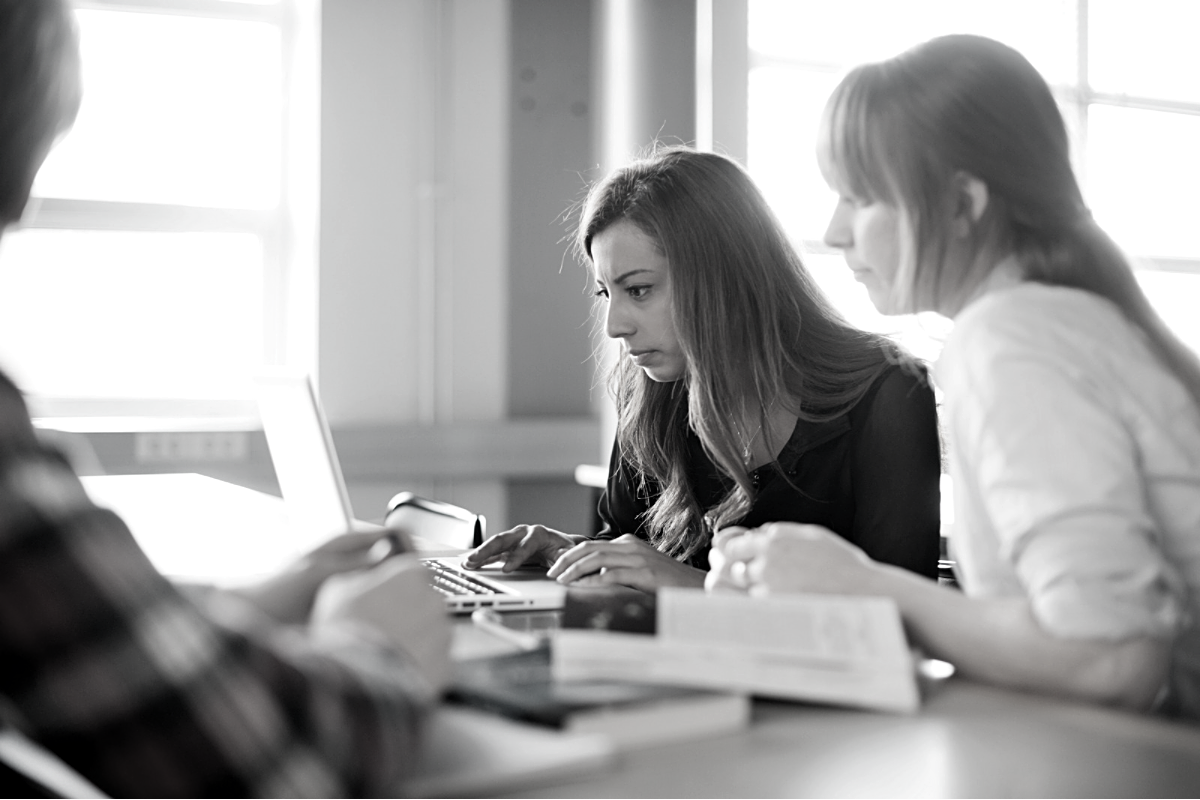 We took survey responses from more than 6,500 individuals worldwide who expressed interest in graduate business education in 2021 and compared them to responses to the same questions collected prior to the pandemic to get a sense of where (and where not) we're seeing shifts in the market.
Here are five of the most important takeaways from the report.
1) Candidates regard the professional value of a graduate business degree as highly as they did prior to the pandemic.
If there were ever concerns that the pandemic and its effects would diminish prospective students' perceptions of the value of a degree, the candidate survey responses we collected throughout 2021 should help put them to rest.
Although cost remains a significant concern, candidates from around the world continue to see a graduate management education (GME) as a way to advance professionally and position themselves to achieve their goals. Globally, more than 4 in 5 candidates agree that a graduate business degree helps you stand out at work— consistent with pre-pandemic levels.
2) The full-time MBA still reigns supreme as the most preferred program type.
Prior to the pandemic, GME found itself in another round of the "is the MBA dead?" conversation in the media. As reported in our Application Trends Survey, the 2020 admissions cycle burst that bubble, as applications increased year-over-year at two-thirds of MBA programs. The 2021 admissions cycle saw applications sustain at that elevated level.
And the survey data collected from candidates in 2021 shows that full-time is still the most preferred program type. More than 40 percent of prospective students in the business school pipeline want to earn an MBA in a full-time format as a part of either a two- (22% of candidates in 2021) or one-year (21%) program.
An interesting wrinkle to this is that among US domestic candidates, preference for the full-time one-year MBA rose from 15 to 19 percent between 2019 and 2021. This growth was similar across gender and undergraduate majors. In Western Europe, where the one-year format has traditionally been dominant, 22 percent prefer the full-time one-year MBA, followed by a preference for the Master of Finance (13%) and Master in Management (11%).
3) Candidates see higher value in the in-person business school experience compared with online—but interest in hybrid formats is on the rise.
Overall, most prospective students globally continue to see greater value in the on-campus business school experience compared with online. Most disagree that online degree programs offer the same value as on-campus programs (73%). Nearly 4 in 5 disagree that the networking opportunities are equivalent, and 2 in 3 disagree that the career opportunities are the same.
At the same time, preference for hybrid models increased significantly across candidate segments, including those who prefer Executive, Part-time, and Flexible MBA programs (44% preferred hybrid delivery in 2021), as well as those who want to study full-time to earn a business master's (20%) or MBA (13%).
4) Western Europe and the United States are still the top international study destinations, but candidates from traditionally mobile regions are increasingly opting to study domestically.
The good news for business schools in Western Europe and the United States is that most candidates who prefer to study internationally still want to study in these locations. Consistent with before the pandemic, 39 percent of international candidates want to study in each location, respectively.
However, the data suggest that candidates from traditionally mobile markets are now increasingly opting to stay closer to home. Among Central and South Asian candidates, the percentage who prefer to study internationally declined from 89 to 73 percent between 2019 and 2021. Among East and Southeast Asian candidates, the preference to study internationally declined from 92 to 87 percent between 2020 and 2021.
The implications of this may be that competition for a smaller pool of internationally mobile talent may heat up over the next several years. Check out the Study Destinations section of the Summary Report for insights into what the data suggests are the differentiators amongst the top study destinations in the minds of candidates.
5) Interest in tech is growing, especially among some of the candidate segments schools are most interested in attracting.
A key tenet of the GMAC Prospective Students Survey is tracking candidates' career plans or goals for after GME. In terms of industries of interest, where we saw a statistically significant shift in the last year is in interest in the tech sector. Globally, the percentage of candidates interested in tech rose slightly, but significantly, from 34 to 37 percent from 2019 to 2021.
But perhaps even more interesting than that alone is who is increasingly becoming more interest in tech. Tech was the most commonly sought-after industry by non-business undergrad majors (49%) in 2021. Additionally, between 2019 and 2021, interest in tech increased among women (29% to 34%). Over the same period, the data also reflect an increase in US URM candidate interest in tech (36% to 39%), though not at a statistically significant level.
It will certainly be interesting to see if this is the beginning of a longer-term shift toward tech, or a momentary uptick followed by regression. If it sustains, it could be a signal to schools interested in boosting diversity to more closely position their offerings as a gateway to desirable tech jobs.
Join our upcoming webinar on May 18, 2022.
Hungry for more data and insights? Join me and my colleague, Alexandria Williams, for our webinar on May 18 at 12pm EST. We'll go beyond what you can read about in the Summary Report and take a deeper dive into the candidate decision-making process. We'll be giving a 30-minute presentation and will be available for Q&A after that, so come ready to ask your questions and engage with us. We're looking forward to having you there!