The 2019 GMAT Official Guide series --print and e-book versions—are now available for your candidates to purchase.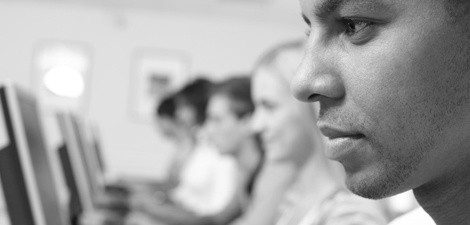 The GMAT Official Guide series is the only set of guides on the market that uses retired questions from the GMAT exam, with a total of more than 1,500 questions.
What's New This Year
We are excited to offer several new features this year, including 220 (15 percent) new questions across our Official Guide series. Plus, we have two new areas to help focus study preparation:
Expanded Sentence Correction Chapter
Our expanded sentence correction section outlines which topics are (and are not) covered in the GMAT exam. Students will have guidance on which grammatical topics they should focus on and, how a question will be deemed correct/incorrect, alleviating grammatical confusion. In early reviews, .
Question Index--Filtered by Subject and Difficulty
Using the new Question Index, students can personalize their study experience by identifying specific subject areas, along with the level of difficulty for their practice questions, strengthening their skills in the areas they need to focus on and increasing their confidence for exam day.
Print or e-Book Options
We know that study habits are different for every student. While many students today are most comfortable with using a tablet and electronic note taking, others prefer to use a printed guide. The entire GMAT Official Guide series is available in either print or ebook format to meet individual preferences.
Bonus Feature—Exclusive Access to GMAT® Official Guide Online
With every purchase, students will receive a unique code, with instant access to the GMAT® Official Guide Online's question bank offering a variety of features to further customize their study experience, including a dashboard with personalized metrics and multiple ways to build and take practice tests.